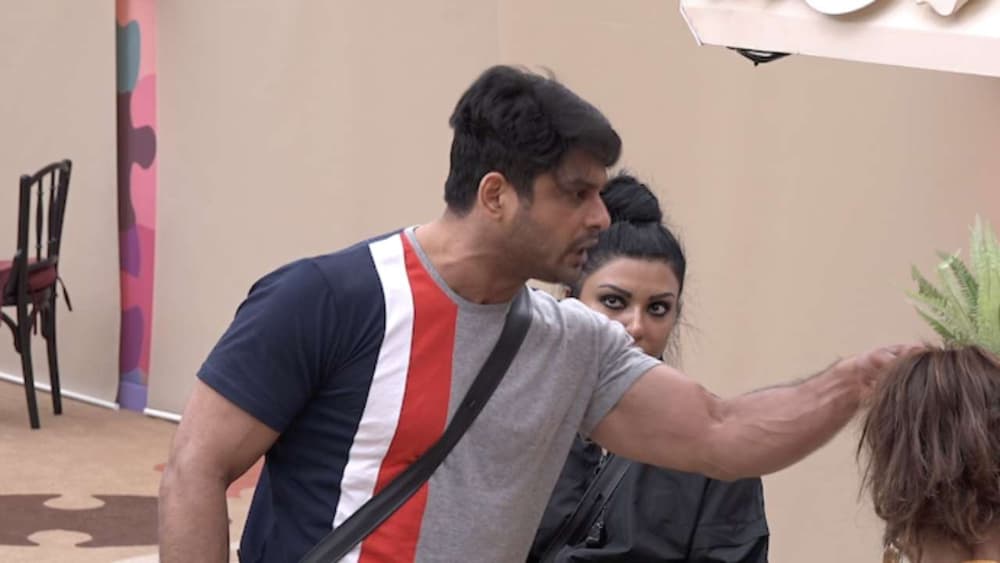 In a shocking turn of events, TV actor Sidharth Shukla and one of the strong contestants of Bigg Boss 13 has been evicted from the show. For those of you who have been watching Bigg Boss 13 will know that Sidharth has been very aggressive inside the house, especially during the tasks. We saw a very violent side of his in the Snakes and Ladders task a few weeks back. In the recent task, which is called, BB Transport Services, Sidharth ended up pushing co-contestant, Mahira Sharma and she got hurt. Physical violence is a big no on Bigg Boss, and hence Sidharth has been evicted from the show. Whether he is really out of the house, or he is in the secret room of the house, is a mystery.
Fans of the TV actor are obviously quite disappointed with this. No wonder then #WeSupportSidShukla was a top trend on Twitter. Sidharth has a huge number of fans, who have come out in his support and don't want the makers to evict him from Bigg Boss 13. Check out some of the tweets right here.  Bigg Boss 13: Watch How Sidharth Shukla Pushed Mahira Sharma During the Task, Leading to His Ouster From Salman Khan's Show.
Fans Have Spoken
#SidhartShukla is heart of this group

He stands by his frnds in all times.

He makes few frnds but jiske sath bhi frndship krli last tk nibhata hai

Love you Sid

RT if you love him too#WeSupportSidShukla @OfficialSidFC @sidharth_shukla pic.twitter.com/FxwqrCOmMf

— Sidharth Shukla Official FC♥️ (@OfficialSidFC) November 5, 2019
Boss of Bigg Boss
Siddharth Sukla has done nothing wrong.He is the boss of big boss. Always with you. #WeSupportSidShukla 😗 pic.twitter.com/W0QufQZL9f

— Asma Saiyed (@AsmaSaiyed3) November 6, 2019
Janta Disagrees!
Dear @BiggBoss

Your decision against Siddharth Shukla is totally wrong & Janta disagree with it.#WeSupportSidShukla

— Vishal Chandan (@vishal_chandan_) November 5, 2019
Support for Sid
#WeSupportSidShukla we want to see you in the house of bb 13.We'll always support u.That was a task, so thats happening so ordinary.We don't think he has done anything wrong. So we want see him again..At least without him I can't see bb 13 anymore even my frnds nd family also..❤️ pic.twitter.com/KtUD1crqHP

— Ditipriya Sen (@SenDitipriya) November 6, 2019
In the previous seasons of Bigg Boss, we have seen more violent behaviour by the contestants. However, they have gotten away with it. Also, from the looks of it, Sidharth was aggressive, but he didn't intentionally push Mahira.
Check Out the Video:
#SidharthShukla PUSH while Mahira snatch Cartons

Comments your View on this

Who is Right & Wrong...#BiggBoss_Tak

— #BiggBoss_Tak👁️ (@BiggBoss_Tak) November 5, 2019
As we said, reports suggest that Sidharth might not have been evicted from the show, and in fact, he has joined Rashami Desai and Devoleena Bhattacharjee in the secret room. We will find out the truth very soon. Keep watching this space as we bring you all the latest updates on Bigg Boss 13.