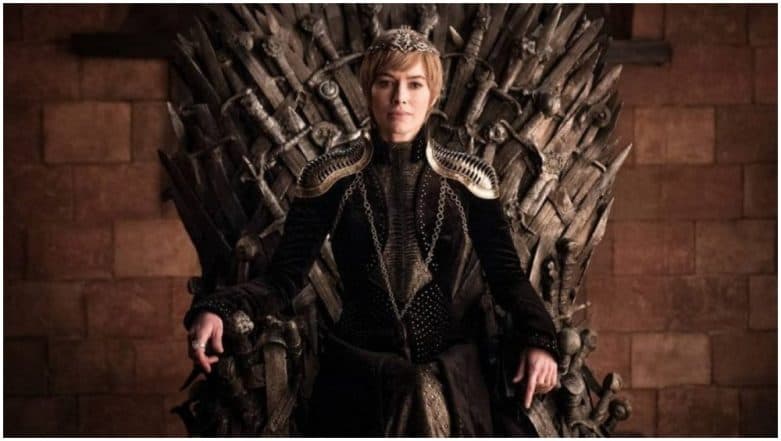 Game of Thrones is barely a week away from its season finale and it's time we finally witness the new ruler of the Seven Kingdoms. Will Daenerys Targaryen sit on the Iron Throne now that Cersei Lannister is dead? It's very likely, yes, but that would be too predictable and GoT writers clearly hate this word. Fans expected Cersei to go right till the end of this finale to witness the battle between two Queens. However, the makers had no great plans for Cersei and they decided to kill her in this week's episode.  Game of Thrones 8 Episode 5: All the Major Deaths That Happened in the Bells Aka the Last War (SPOILER ALERT).
It wasn't a brutal death for her but rather a peaceful one in the arms of the man she loved. Jamie and Cersei lied in each other's arms as Daenerys continued to wreak havoc in the King's Landing, courtesy Drogon. And while fans are slightly disappointed with Cersei's death, actress Lena Headey was equally dissatisfied after learning about it. In her latest conversation with Entertainment Weekly, Lena revealed how "she didn't imagine the end of her character like this but in a fight with somebody." Game Of Thrones Season 8 Episode 5: Viewers Give Thumbs Up to the Cinematography, Call it Best in the Series.
However, she agrees that this subtle ending was indeed apt for her. After shooting the end, she had a talk with Jaime aka Coster-Waldau and realised their death together made more sense. "They came into the world together and now they leave together," the actress told the website. Well, we may try and agree with Lena but a face-off between Cersei and Daenerys was very much needed and we hate makers for depriving us of it.