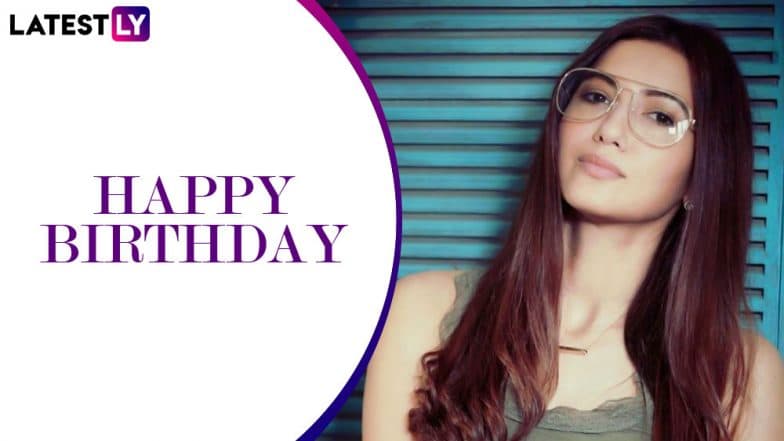 Actress Gauahar Khan, despite being a non-industry persona, has carved a niche for herself in the entertainment industry. From enjoying a successful stint in modelling to doing item numbers and pivotal roles in films to winning the Bigg Boss 7 trophy after playing the game with absolute dignity, the actress has in her long run, won herself admirers and a huge fan following. Gauahar is also one of those actresses who speaks her mind on social media and has repeatedly fallen in trouble and trolled for the same. However, the actress has never taken trolls lying down and shut them, that too in style. Gauahar Khan Birthday Special: These Sizzling Pictures of Bigg Boss 7 Winner Will Make You Fall Harder for Her
And on the occasion of the beauty's 36th birthday, here are 3 instances wherein Gauahar v/s Trolls cases, the former has won.
Back in 2017, Gauahar was called a Pakistani after an India Pakistan match ended with India gaining victory over Pakistan. To that, Gauahar clearly stated that she was an Indian and shut him down.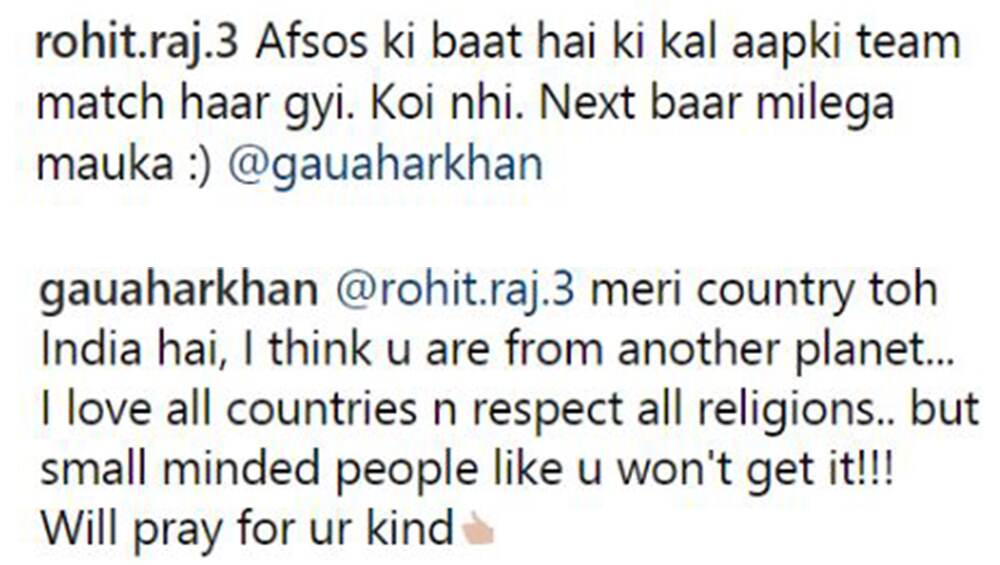 Soon after the Pulwama Attacks when everyone descended on Twitter to post their opinion on going to war or not, Gauahar's pro-peace tweets were taken in bad taste. The lady was trolled hard on Twitter and was accused of being a Pakistani sympathiser. However, Gauahar had the best response to these accusations.
I condemn all acts of hate!Pakistan is not my country n I don't need to hate on any country to prove my love for my own! I'm a proud indian n I didn't get that in charity frm you!My grandfather fought for independence! Went to jail for writing against the British govt! So shut up https://t.co/RS0hynxftk

— Gauahar Khan (@GAUAHAR_KHAN) February 21, 2019
Right before the 2019 Cricket World Cup when captains of all teams participating in the tournament met up with the Queen and the Royal family, Pakistani captain Sarfaraz Khan chose to dress up in traditional attire, and he was trolled. And from the many Indians who came to his defence, Gauahar too was one of them.
!He is representing his culture, n looking v handsome in that! Every human being has the right to wear what he does ,with dignity n pride!But I guess u wouldn't know anything about belonging or representing ,as u have identity crisis urself ! #hateSpreadingMachine 🤬 https://t.co/pWDZJk9Qlf

— Gauahar Khan (@GAUAHAR_KHAN) May 31, 2019
While Gauahar has been at the receiving end of many such trolls, hate and comments on Twitter, the lady has always chosen to pick her battles and dealt with them with utmost dignity. Not once has Gauahar lashed out and written un-called for comments to address even her trolls, which is a commendable feat.