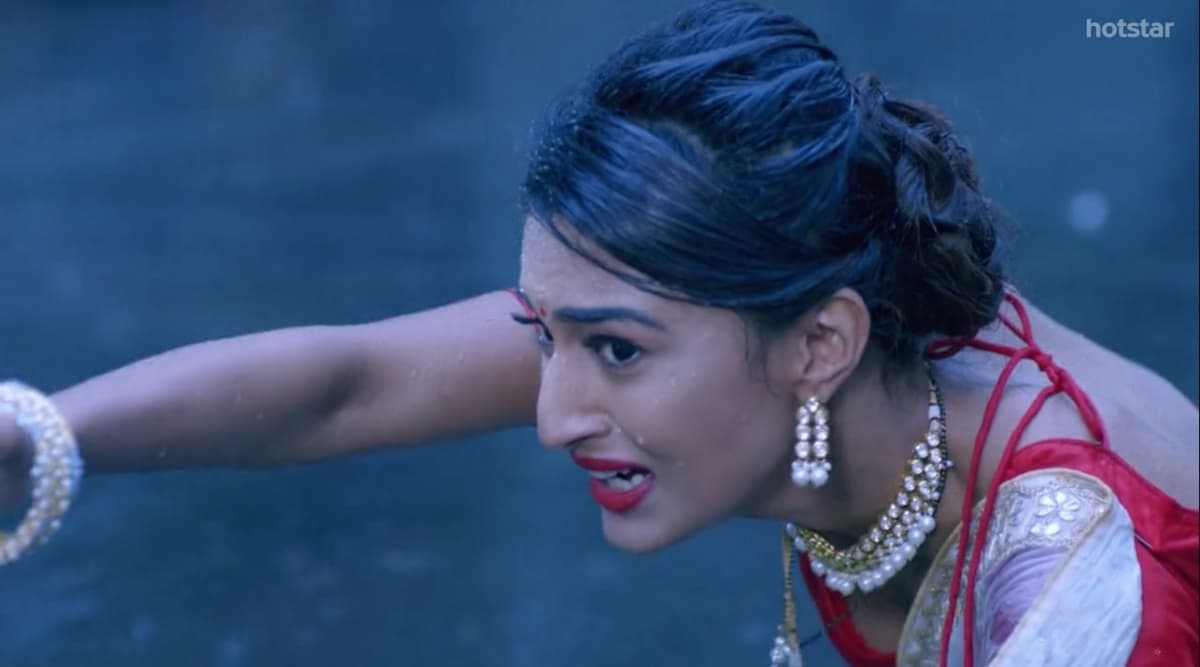 In yesterday's episode of Kasautii Zindagii Kay 2, Sonalika tells Ronit to kill Prerna. When Prerna is on her way to Basu mansion, she gets hit by Ronit's truck. Anurag tries catching the culprits, who tried to kill Prerna. Ronit flees from the accident spot to save himself. In tonight's episode, we see people gather around Prerna(Erica Fernandes), as she lies unconscious. Sonalika (Aamna Sharif) comes near Prerna to confirm whether she is really dead or not. Sonalika is happy to know that Prerna is dead. Anurag (Parth Samthaan) comes and picks Prerna up and takes her to a nearby hospital. Kasautii Zindagii Kay 2 December 12, 2019 Written Update Full Episode: Sonalika and Ronit Try to Kill Prerna, While Anurag Runs Behind the Culprits.
 In the hospital, Anurag calls out to doctors and requests them to be quick. Anurag takes Prerna inside the ICU with the help of ward boys. The nurse tells Anurag that he has to fill the form before starting the procedure. Nivedita on the other side, tells Mohini that soon Basu publication's name will be in the top ten companies of India. Just then Sonalika comes and tells they should celebrate. Nivedita tells her she will get the sweets.  Mohini sees Sonalika in a good mood and tells her to be like this. Sonalika says she was trying for something for so long and now it is going to happen. Ronit calls Sonalika to inform that she should not celebrate Prerna's death news now as he saw her in the ICU. Ronit tells Sonalika he is in the hospital and is watching Anurag who is signing some papers.
In the Sharma house, Veena gets a call and comes to know that Prerna has met with an accident and is in the hospital. Veena gets upset.  Meanwhile, Anurag feels there's some relation between him and Prerna. Anurag comes inside the ICU room to enquire about Prerna. The doctor tells Anurag to go out, but he says he wants to see Prerna. The doctor shows Anurag the sonography and tells that Prerna and her child are safe. Anurag is happy on hearing this. Kasautii Zindagii Kay 2 December 11, 2019 Written Update Full Episode: Sonalika's Plan Gets Backfired and Prerna Is Proved Innocent.
Sonalika gets mad at Ronit and wonders how Prerna got saved after such a major accident. Sonalika gets impatient as she cannot wait any longer. Ronit tells Sonalika that he has a friend named Somesh who is working in the same hospital and he can help them in getting rid of Prerna's unborn child. The doctor tells Anurag that they need blood immediately as Prerna lost a lot of blood. Anurag gets worried about Prerna. Sonalika meets Somesh and offers him 5 lakhs rupees for making Prerna unconscious as she wants to kill the child herself. Somesh agrees to join them.
Anurag watches Prerna from outside her room and wonders why does he care so much for her (kudsey jyadey chahetey hai sanam track plays in the background). Moloy calls Anurag and asks where is he. Anurag tells he is scared and says he thinks he will lose Prerna. Anurag tells Moloy about the accident and that she is very serious now. Moloy tells him to calm down and promises to reach the hospital at the earliest.
Somesh goes inside the ICU to inject Prerna. Sonalika hides and watches him. As Somesh takes out the injection. Prerna wakes up and calls Anurag. Anurag comes in and asks how come he is examining Prerna when a senior doctor is already attending to her. Somesh leaves from there. Somesh comes out and tells Ronit that he could not kill the unborn baby because of Anurag. Ronit gets furious and asks Sonalika what's their next plan of action. Sonalika says she has to do something now. In the precap, Nivedita tells Anupam about the new serial which is going to be telecast on Hotstar.