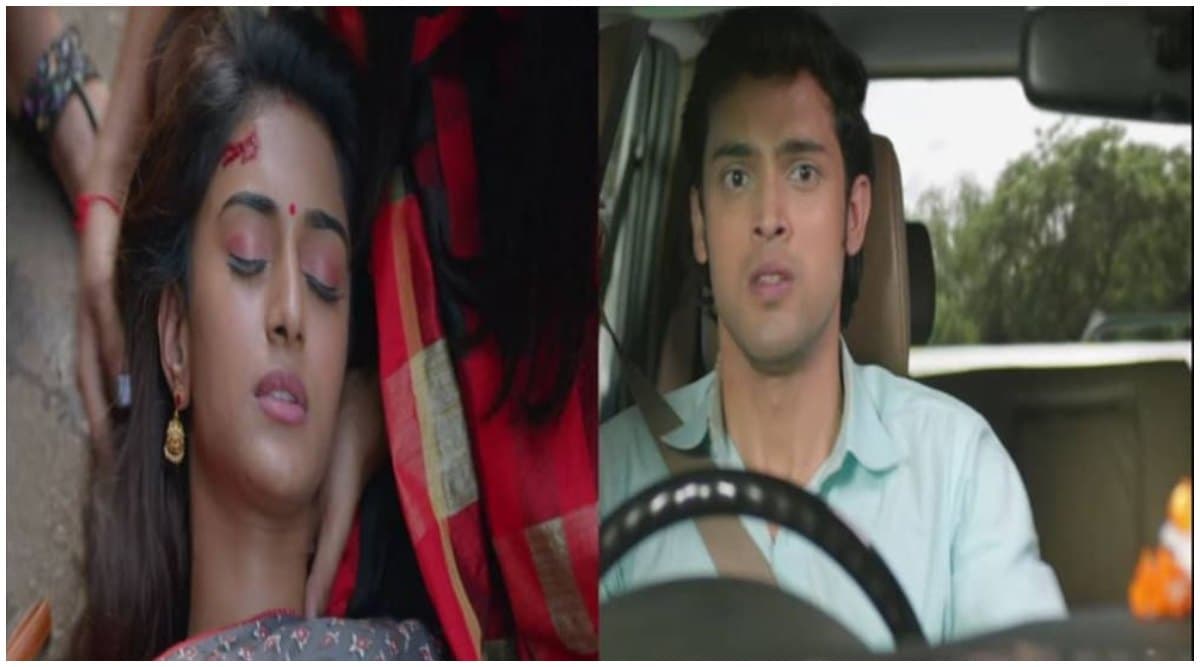 In yesterday's episode of Kasautii  Zindagii Kay 2, Sonalika gets trapped in her own vicious plan. Prerna is happy as Anurag is on her side. Sonalika along with Ronit plans to kill Prerna. In tonight's episode, we see Anurag (Parth Samthaan) search for Mittal's file. Sonalika (Aamna Sharif) comes and hides the file and tells him to take help from Prerna (Erica Fernandes). Anurag tells her he gave a day off to Prerna so that she can rest. Sonalika tells him that by giving her leave she might think that they are angry with her because of the previous day's episode. Anurag tells he disagrees with her. Sonalika asks Anurag to call Prerna for half-an-hour and then send her home after his work is done. Kasautii Zindagii Kay 2 December 11, 2019 Written Update Full Episode: Sonalika's Plan Gets Backfired and Prerna Is Proved Innocent
Anurag calls Prerna and asks about Mr Mittal's file. Prerna tells him that she will come and help him find it. Sonalika is happy as her plan will now work out. She calls Ronit and informs him. Sonalika tells him that she is coming there as she wants to see Prerna dying. Ronit tells his sister that today he will kill Prerna. Anurag thinks he should go and pick Prerna as she will find it difficult to travel alone. Prerna tells Veena that she is going to the Basu house and will return soon. Meanwhile, Ronit waits outside Prerna's house. Anurag thinks Prerna will be surprised to see him. Anurag brings her favourite sweet. Anurag calls Prerna and tells her to wait as he is coming to pick her up.
Prerna notices a kid crossing the road to pick up a ball. Prerna asks the child to be careful. Ronit sees Prerna standing in the middle of the road.  He tells his associate to run his truck over her and kill Prerna. Sonalika watches this from a distance. Just as the truck comes near her, the kid pulls Prerna aside and saves her.
Sonalika calls Ronit and yells at him. Ronit asks her to give him another chance. Sonalika tells him to finish his work soon as she cannot wait any longer. Prerna sees Anurag and crosses the road to meet him. Ronit warns his goon and tells him to kill Prerna this time. Anurag tells Prerna to wait and comes her way, just then the truck comes and hits Prerna. Anurag is shocked to see Prerna lying in a pool of blood. As the crowd gathers around Prerna, the goon stops his truck, but Ronit gets scared and starts the truck and flees from there. 
Prerna tells Anurag that the truck person tried to kill her. Anurag follows the truck and tells the driver to stop the vehicle. Meanwhile, Veena has an intuition about Prerna being in trouble. Sonalika sees Prerna's condition and feels happy.  Anurag goes behind the vehicle that hit Prerna. Ronit gets scared as he does not want to get caught by Anurag. Ronit dashes Anurag's car and pushes him aside. Sonalika calls Ronit and asks him to be careful with Anurag.
Anurag takes another direction and comes directly in front of the truck. Ronit hides his face to avoid being seen by him. Ronit somehow manages to trick Anurag and flees from there. Later, Anurag sees the truck parked and goes to search it but finds no one there and returns back to Prerna.
In the next episode, Anurag brings Prerna to the hospital. The doctor tells Anurag that Prerna and the child are fine.