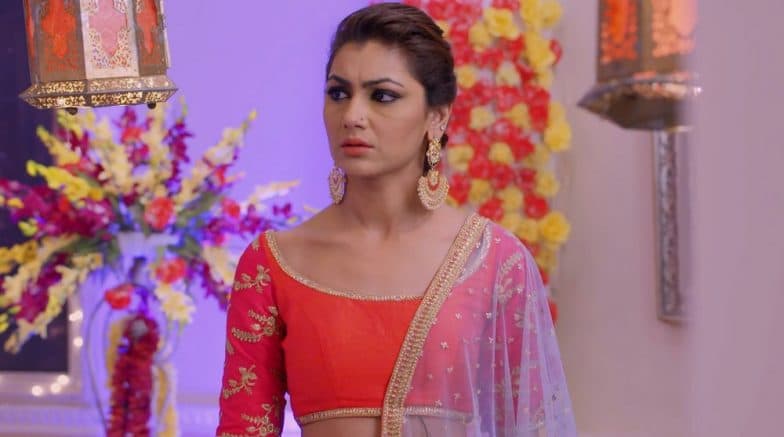 Today's episode of Kumkum Bhagya starts with King calling Pragya and telling that someone from the Indian Embassy came here and was asked to show their passports. Pragya says who do this in India. King says that he also told this, and says someone might have sent them as he is a celebrity. Abhi is waiting to know Pragya's truth and talks to Purab. He tells him that he recalled the day when he proposed Pragya. Disha asks when? Abhi says if they do their work nicely then he will propose her again in front of them. Abhi watches Pragya while she is talking on the phone ( Mainu jogi hona track is played in the background) Abhi says your handkerchief, Pragya says it is an old trick to flirt. She says that she can see his face and tell that he is making stories. He calls her double battery. Pragya says she is not a double battery. Kumkum Bhagya January 8, 2019 Written Update Full Episode: Will Abhi Expose Pragya and Mr King's Real Relationship
Chachi brings water and snacks. Purab's beard starts coming out a bit. Disha signs him and coughs aloud. Chachi hits on her back. King asks Chachi to go to her room. Disha and Purab see Pragya's passport and asks King to show the marriage certificate. King tells her that they are not married and Pragya is just his Manager. He tells that some years back, Pragya needed his surname due to some reasons which he can't tell. Purab and Disha get happy, tells that his papers are all clear.
In the school, Kiara scolds Sunny for forgetting the lines and tells that she accepted his proposal before he proposed her. Sunny tells Kiara he is trying his best. Pragya asks Kiara that they are getting late and takes her. Disha and Purab come to their car. Purab thanks Disha as it is because of her, King told the truth. Abhi hears them and tells that Pragya is his wife and he will bring her back. Disha asks him not to argue with her or confront on her doings. Abhi says he will never fight again. He says he will go to Pragya and tell her that he loves her ( Allah Wariyan track is played in the background).
Just then sunny comes and Abhi tells Sunny that he is very happy. Sunny asks him to thank God. Abhi asks him to come with him. They come to the school temple area and Abhi folds his hand and thinks he believes him even though he doesn't believe on him. Pragya comes and says she is happy to see that he is believing in God. Abhi says that he can't pray like her, but he wants to learn it. He tells that this has happened because of you. Kiara says you want to do aarti and runs out to get flowers from outside the school. Sunny shouts and asks her not to go out. In the precap, Abhi brings an injured Kiara to the hospital and asks the doctor to save her, Pragya hugs him and cries.