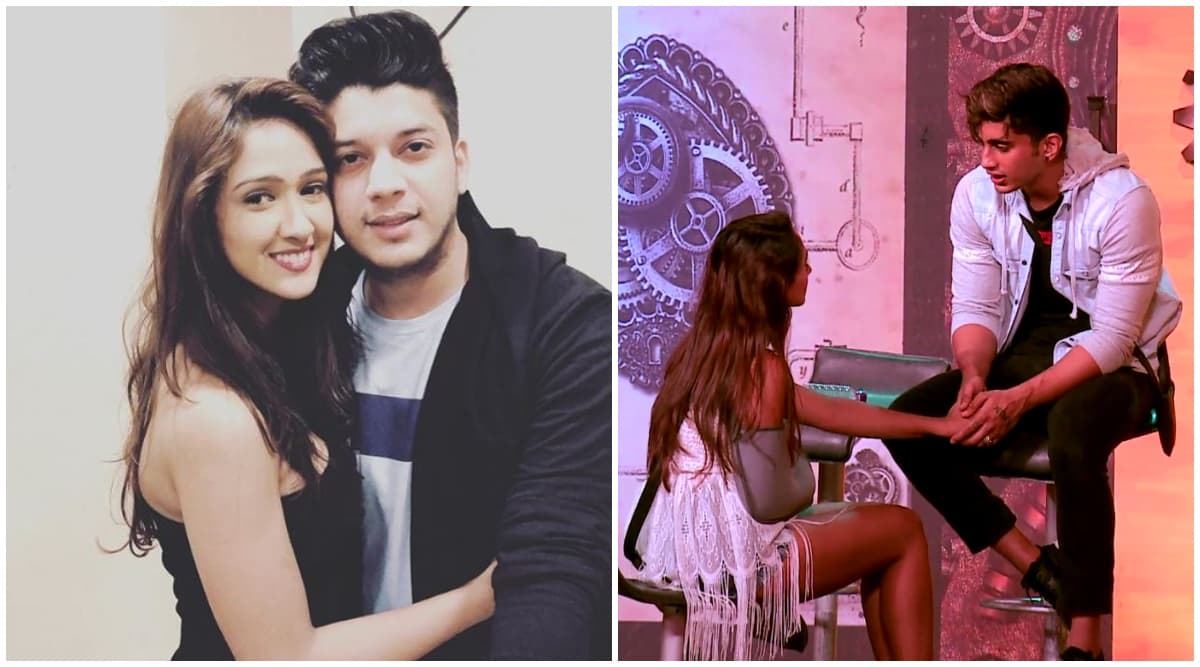 Just a day after contestant Salman Zaidi confessed his feelings for his fellow contestant and actor Krissann Barretto on Vikas Gupta's MTV Ace of Space 2, staying true to his title of Mastermind, Vikas Gupta has roped in Krissann's boyfriend, actor Adhish Khanna to enter the show. We hear that Adish has already entered the show this morning and as we speak, his parts are being shot in the house. This would be a part of the surprise planned by Mastermind Vikas Gupta. MTV Ace of Space 2: Mastermind Vikas Gupta Plays Cupid For Krissann Barretto and Salman Zaidi! (Watch Video)
The recent episodes saw a growing spark between Krissann and Salman, with a new bond brewing between the two. When Salman was asked to choose between Nikita and Krissann, he picked the latter and that is when Vikas Gupta asked him to fess up about his true feelings and Salman proposed to Krissann. MTV Ace of Space 2: Krissann Barretto And Rashmi Jha's Kiss Leaves The Former Upset! Vikas Gupta Loses His Cool!
Salman told Krissann, "We connected as soon as we met, you know more about me than anybody in this house and I know more about you than anyone in this house. I care about you so much in every aspect of your life that I will never want something bad for you, Krissy I love you." To which a happy and blushing Krissann replied, "You are my perfect guy." However, will this budding love story hit a roadblock in the name of Adish Khanna?
Also, tonight's episode will also see Salman lash out at Rashmi and threaten her after the latter tries to assault Krissann after a verbal fight between the two. Salman goes on to defend Krissann and tells Rashmi to not even come near Krissann. But will Adish's entry into the show change the dynamics between Salman and Krissann? How will Adish react to Salman hitting on his girlfriend of many years?