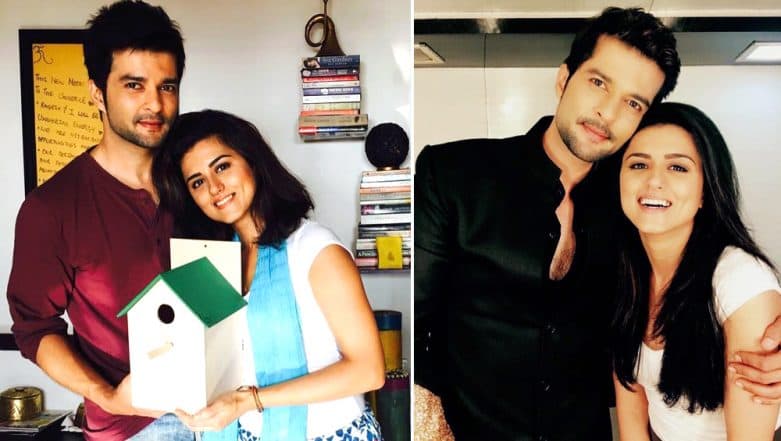 Only yesterday, we woke up to news of yet another tinsel town deciding to end their marriage. It was reported that the pair had been living separately for quite some time now and that things were not so great between them. And while yesterday Ridhi did not revert to calls and texts from the media nor did Raqesh, the pair opened up to Bombay Times and revealed that their separation is an amicable decision and that they remain friends. Ridhi Dogra and Raqesh Bapat To Separate After 7 Years of Marriage?
Ridhi opening up to the daily was quoted as saying, "Raqesh and I were, are and would like to remain best of friends because that's the understanding we share. There is incompatibility, and that's about it. I don't wish to make it dramatic or painful for either of us. We have very carefully and maturely tried to handle the situation and tried our best to not hurt each other or our families. We realised that we are better off as friends than partners." Ridhi Dogra and Raqesh Bapat Officially Announce Their Separation After Seven Years of Marriage
A source close to Ridhi and Raqesh had revealed to BT that the pair had tried to salvage their relationship, but incompatibility issues had reached a point where reconciliation was out of the question for them. The source also revealed that the pair will be filing for divorce soon.
Elaborating on the divorce proceedings, Ridhi revealed, "We need time to figure things out. We are taking it one day at a time. There is no agenda. Everything will happen when it has to. Right now, the most important thing for both of us is to keep the dignity and value of what we have, intact."
When asked about a reconciliation, Ridhi stated, "Both of us are very positive people, who always wish everyone and each other well. It's unfortunate that something like this has happened. But we still want to value each other as human beings. We have realised that if a relationship doesn't work out, it's not the end of the world. Another learning that we have gained from the experience is that one doesn't have to become negative, bitter or dirty. As weird as it may sound, we are helping each other heal."
Raqesh too was quoted as saying, "We are great friends and Ridhi is a lovely person. It's just that sometimes, there could be a problem in understanding each other as a couple, and their interests could also clash. All I can say is that this was a special bond and there is no bad blood between us. We have taken a positive decision, which is for our betterment."
As much as we and a lot of the pair's fans would like for them to not separate, it is good to see the kind of positive and mature front that Ridhi and Raqesh have put up, in such difficult times. Their efforts to keep their separation clean and dignified is really commendable.