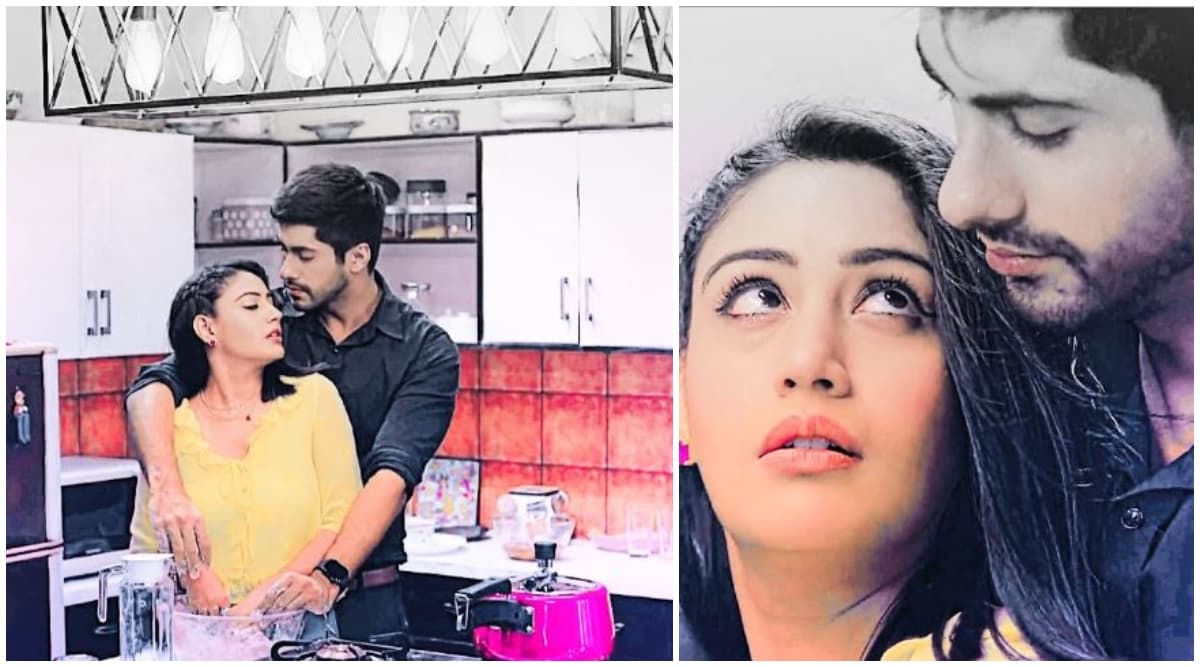 In yesterday's episode of Sanjivani 2, we saw Sid and Ishani refusing to apologize to each other while Shashank proves Vardhan wrong. Later, Ishani is left teary-eyed by Sid's actions. Tonight's episode starts with Sid (Namit Khanna) asking Ishani (Surbhi Chandna) to open the door, but she is not ready to do so. Sid apologises for shouting at her and Ishani opens the door and says sorry. Sid comes in and asks if she stays alone, she says yes. Later they go to the kitchen, Sid sees her frozen food preparation and throws it into the dustbin and begins cooking food for her. Sanjivani 2 October 1, 2019 Written Update Full Episode: Ishani Ignores Sid, Who Insults Her And Hurts Her Feelings
Back at the hospital, Anjali comes to Vardhan's room. Vardhan gets furious seeing her as taunts her by saying that she chose to stand against him in the board meeting and supported Shashank. Anjali says it was just a  professional decision. Vardhan berates Anjali and tells him he was the one who gave her this position and power and she betrayed him. Vardhan asks her why is it wrong to want to earn money and says that he is doing this for Sanjivani and for its benefit. Anjali says she is not a product that he can sell and goes from there.
Back at Ishani's house, Sid tells her that he will make Aloo parathe for Ishani and while making them also come close and spend some quality time together. Later Ishani asks Sid how come he came to her place and he tells her that he came to meet her as she also had come to his house.  Ishani tastes the parathas and gets emotional, thinking that its been long that someone prepared tasty food for her. They feed each other. Sanjivani 2 September 27, 2019 Written Update Full Episode: Sid and Ishaani's Romance Blossoms, While Anjali Questions Varadhan
Next day, at Sanjivani, Shashank (Mohnish Bahl) consoles nurse Filo that she is an integral part of the hospital and so is her daughter. The nurse tells her that Sid is taking care of her daughter and that when the reports come he will come to know about the problem. Shashank tells her to show her the reports when they come and he will look into it. Meanwhile, Ishani is sleeping in her house, when she gets up and dreams that Sid is sleeping beside her, she gets frightened and gets up. Later when she hears the phone ring she sees Sid sleeping in the drawing-room. Ishani calls out to Sid and tells him to get up. Sid gets up and takes the call, it is Asha on the line, she asks him where are he and Ishaani. Sid says he is out and does not know where is Ishani is. Later, Asha comes to know that Sid and Ishani are together.
Later in the hospital,  Juhi (Gurdeep Kohli) tells Sid that nurse Filo's daughter has fourth stage cancer and it is difficult to save her as it has spread to her entire body and she has just six months to live.
In the next episode, Filo's daughter asks Shashank when will they discharge her as she is getting married within three days and has a lot of work to do. Sid and Ishani plan to fulfil her wish before she dies.