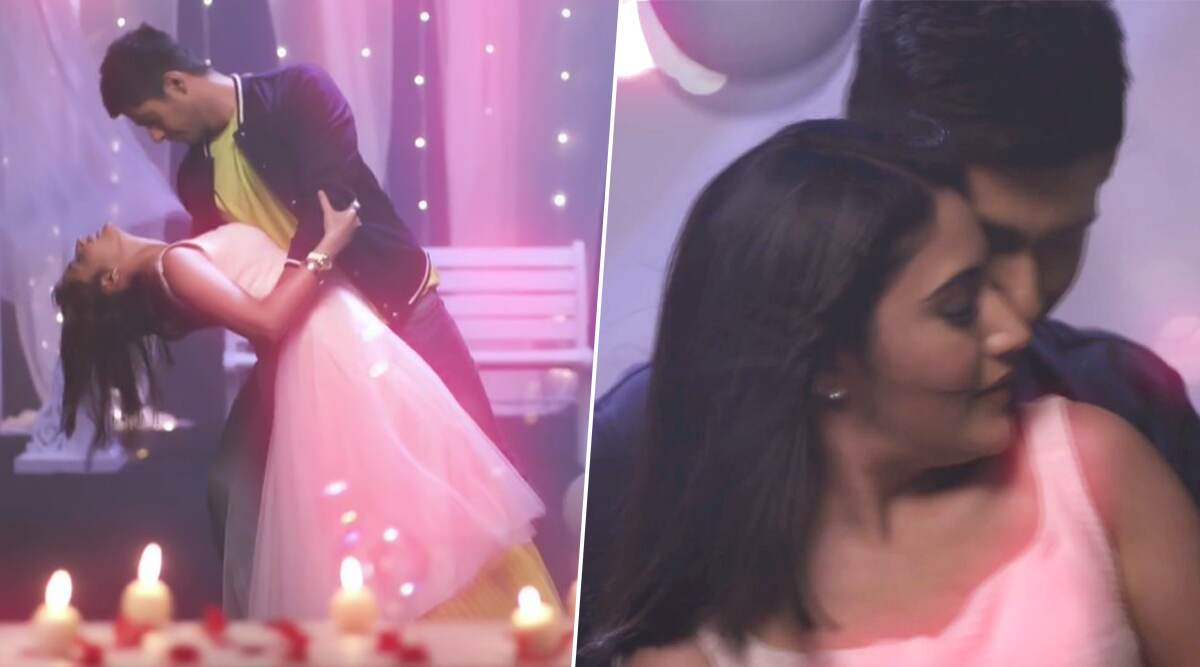 In yesterday's episode of Sanjivani 2, we saw Anjali recalls the past and narrates it to Vardhan after spotting Juhi and Shashank together. Elsewhere, Ishaani receives an extraordinary gift from Sid. Tonight's episode starts with Sid (Namit Khanna) tells Ishaani (Surbhi Chandna) to wish what she wants, she closes her eyes and sees Sid. On the other side, Anjali comes in the luxury ward and asks Vardhan what is going on, Vardhan says that in the luxury ward only VIP people are allowed but he saw this girl and as she was in pain, he brought her here so that Anjali can treat her. Vardhan says that at least for one night let her stay in luxury ward. Anjali tells let her stay till she is well. Anjali goes to get the medical kit. Vardhan takes the girl inside the hidden room.
Later in the party, all the people have a gala time with each other dancing and singing, Sid asks Ishaani to dance with him but a nurse comes and takes Sid with her to dance. Ishaani dreams that she is dancing with Sid. Asha sees her and tells what is she doing, Ishaani tells her that she thinks she loves Sid and again dreams about her and Sid getting intimate with each other. Ishaani goes to another room and thinks about what she should do now.
Later, that night Sid gives his uncle ice-cream and tells him about Ishaani and how she organized the party for him. On the other side, Ishaani tells about her feeling to Asha and all her friends. They tell her to control her feelings and calm down. Meanwhile, Sid is telling uncle that he likes Ishaani as she is a good girl.
Next day morning in the Sanjivani, Shashank (Mohnish Behl) comes to meet Vardhan who is talking with Juhi (Gurmeet Kohli). Shashank says that why new machines are not coming to normal ward. Vardhan says it is not so old and they can use it, Shashank says if it was to be brought in the luxury ward then would he agree for this. Vardhan says there is no need for machines in luxury ward. Shashank says that Juhi also will support him, but Juhi says she likes the idea of Vardhan. Shashank tells Juhi that he thought she would support him in any decision for Sanjivani, Juhi says she only supports for Sanjivani and no one else. Vardhan is happy to see the difference of opinion between them.
Meanwhile, Ishaani comes to Sanjivani and asks Asha where is Sid as she is afraid to tell about her feelings to him. On the other side, Sid also searches for Ishaani as he wants to give her sweets. Neil teases Sid that he is in love with Ishaani, Sid says nothing like that and goes from there. Sid sees Ishaani hiding below the table and asks her is she fine. Ishaani is not able to talk and just stares him. In the precap, Ishaani is confused as to whether she loves Sid or not.