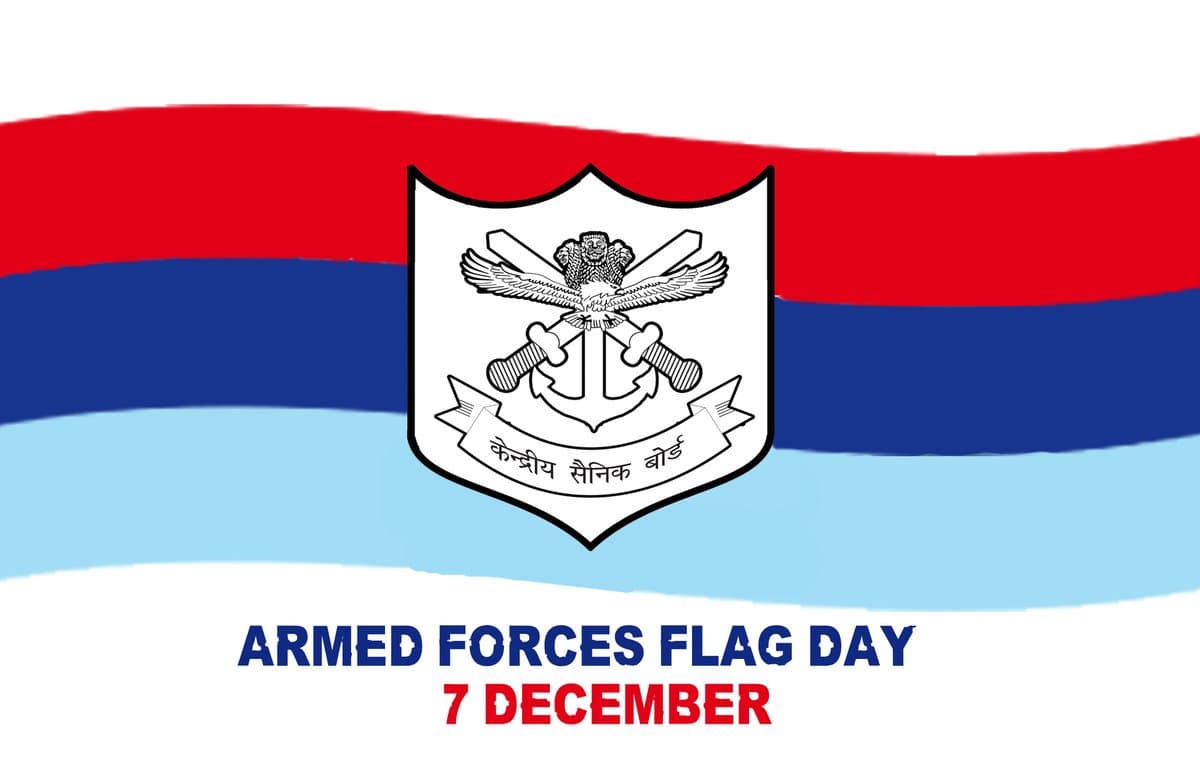 New Delhi, December 6: The Armed Forces Flag Day 2019 will be celebrated across the nation on Saturday, December 7. Also referred to as the Flag Day of India, the event is dedicated to the welfare of personnel of Indian Army, Indian Air Force (IAF) and Indian Navy. The day was first observed on December 7, 1949, when the then government attempted to rope-in the common people to contribute for the welfare of the defence personnel. On this day, it is imperative to recall the history and significance of the Armed Forces Flag Day.
After the country achieved independence, there was an imminent shortage of funds for the welfare of armed forces. A committee formed by the government suggested that it would distribute flags to the common people in exchange of them contributing to the fund for armed forces personnel. Indian Army to Go Hi-Tech in Fight Against Terror in Kashmir, Will Soon Use Robots During Counter-Insurgency Operations.
The Flag Day observance was widely observed across the nation, with then Prime Minister Jawaharlal Nehru crediting the campaign to have significantly lifted the armed forces' morale.
On the fifth Armed Forces Flag Day, observed on December 7. 1954, Nehru had said the following in his famous address: "By their efficiency as well as their friendliness, they (armed forces personnel) enhanced the reputation of India. Among them were people from all parts of India. They observed no provincial or other differences amongst themselves. I am sure my countrymen will be pleased to learn of them and would like to indicate their appreciation of these young men who serve our country both here and elsewhere so well. A way to indicate that appreciation is to contribute to the Flag Day Fund."
In 1993, the Flag Day Fund set up in 1949 was merged into a single Armed Forces Flag Day Fund. The corpus is used for war-bereaved, war disabled and other ex-servicemen and serving personnel. On this day, several programmes are organised by the Defence Ministry to highlight the sacrifice and achievements of the three wings of the armed forces.