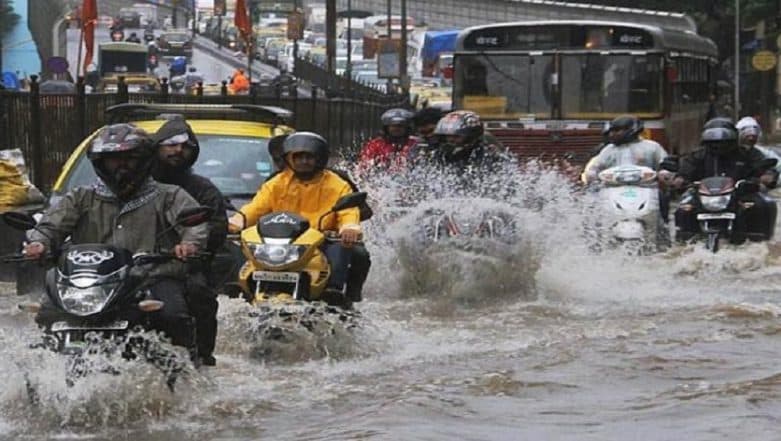 Mumbai, July 3: Mumbai has been battered with incessant rains over the last few days. The city came to a standstill, with waterlogging in numerous places and causing extreme discomfort to the citizens. This year, the southwest monsoon began late in Mumbai, as a result of this, it was a relatively dry month. However, the amount of rainfall, the city received within the span of two days was what it normally gets in the entire month of June. According to a report in Economic Times, owing to global warming, the frequency of rainfall and extreme temperature condition can be seen. Scientists point out that this trend is on the rise. Mumbai Rains: Financial Capital Received Over 550 MM Rainfall in June in Last 48 Hours, Highest in Decade
SK Dash, former head of the Centre for Atmospheric Sciences, IIT Delhi as quoted in the report said, "Mumbai has been vulnerable because it is located on the coast, but on the whole, the country must be ready to face such extreme phenomena. There should be preparedness in the future because these incidents are only going to get more frequent."
The weather data suggests that India has become much hotter in recent years, 2018 was the sixth warmest year in India, according to IMD.  A UN Body had earlier highlighted that both droughts and floods are expected to increase in the subcontinent.