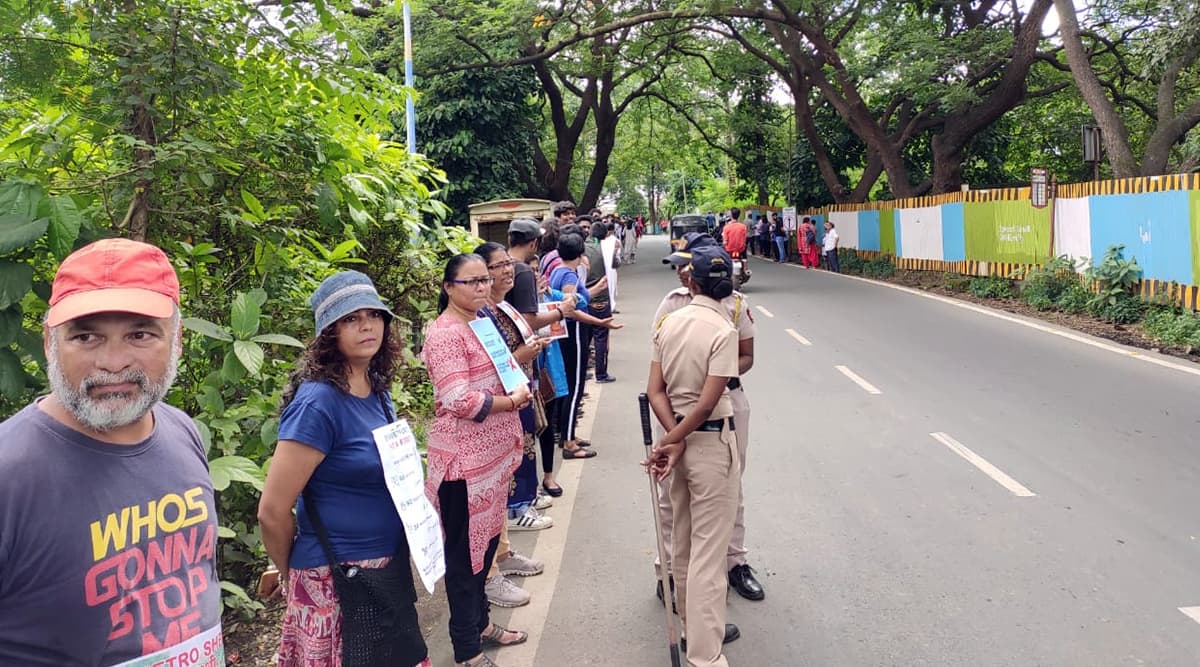 Mumbai, October 7: Despite the Supreme Court's order not to cut more trees in Mumbai's Aarey colony, section 144 will remain in place in the area till Tuesday morning to avoid any untoward incident. According to the Mumbai police, the administration is ensuring that movement of locals should not be affected.  Taking suo moto cognizance of the axing of trees in North Mumbai's Aarey colony, the top court on Monday ordered the Maharashtra Government to stop cutting more trees at Aarey Colony in Mumbai.
Solicitor General Tushar Mehta appearing for Maharashtra Government assured the bench that henceforth no trees will be cut for the proposed Mumbai Metro car shed in the metropolis. The Court also said that activists who were arrested should be released.
During a special hearing, the top court had asked to show notification on Aarey being an eco-sensitive zone. Justice Arun Mishra said, "It was a no-development zone not an eco-sensitive zone. This is what we get, show us the documents." Aarey Colony Row: Bail Granted to 29 Activists Arrested For Protesting Against Felling of Trees.
The top Court had constituted a special bench for an urgent hearing today regarding the felling of trees in Mumbai's Aarey to set up a Metro car shed. On Friday, the Bombay High Court had refused to declare Aarey Colony a forest and declined to quash the Mumbai municipal corporation's decision to allow felling of over 2,600 trees in the green zone to set up a metro car shed. According to reports, the police had detained at least 84 protesters for allegedly disturbing public order in the city.