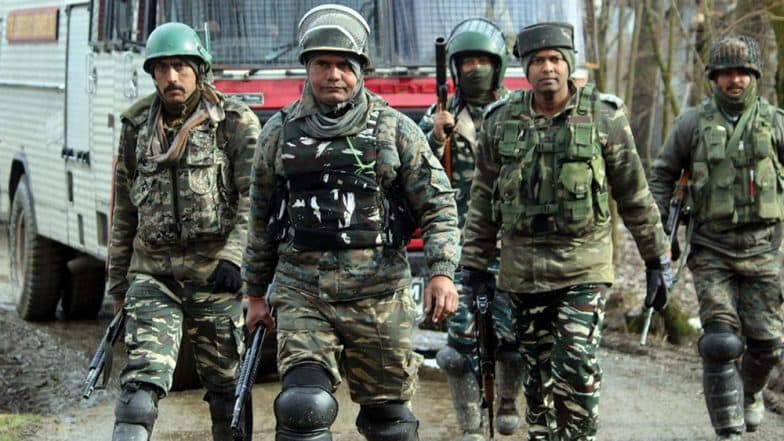 New Delhi, September 9: Decriminalisation of adultery may lead to indiscipline among the troopers, apprehends the Indian Army which has reportedly raised the issue with the Ministry of Defence (MoD). The law, coded in Section 497 of the Indian Penal Code (IPC), was struck down by the Supreme Court in 2018. If adultery remains unchecked, it may lead to adverse effect among the armed forces, an official privy to the matter was reported as saying. Adultery Not a Crime Anymore! Expert Explains Attractions Outside Marriage, Cheating and Extramarital Relationships.
While all three wings of the forces have apprehensions related to adultery, the Army has officially reached out to the MoD, seeking separate provisions in the law for the men in uniform. Another military official on condition of anonymity told HT that the forces would knock the judicial doors as well. "We will approach the court shortly," he said.
Under the military code, the charge of "stealing the affections of brother officer's wife" - in other word, adultery - attracts a maximum punishment of death. The penalty is derived from Section 497 of the IPC. With the Supreme Court striking down the law, the Army would no longer be able to slap a stern penalty on those found committing adultery.
Notably, the now-defunct adultery law made it an offence if a man has sex with another married woman, without the "consent" of her husband. Striking down the law, the then Chief Justice Dipak Misra had said, "The adultery law is arbitrary and it offends the dignity of a woman." The bench had added that the 19th century law treated the husband as "master" of wife, and is therefore, considered to be unconstitutional.
The military's reach out to MoD comes nearly a month after the apex court quashed General Court Martial (GCM) proceedings against a colonial found guilty of adultery. The GCM proceedings were initiated against him in March 2016, after a retired officer accused him of having two adulterous encounters with his wife.