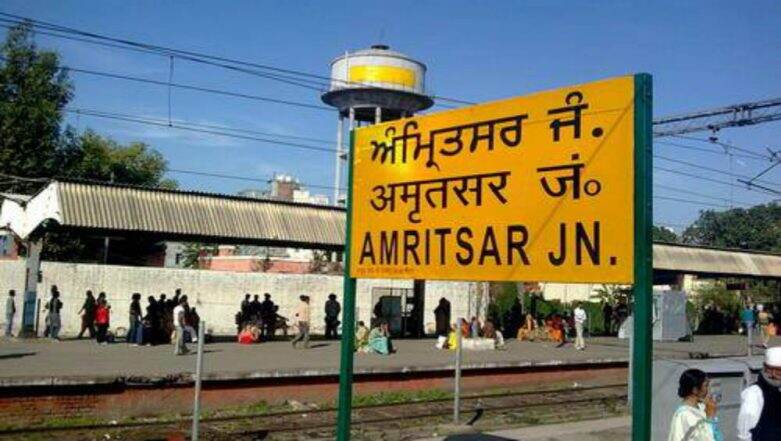 Amritsar, March 15: Several residents of Punjab's Amritsar city on Twitter said they heard 'two loud sounds' in the early hours of Friday. As several theories about what the sounds could be started going viral, the police appealed for calm saying "everything was okay" in the city. #Amritsar was trending on the micro-blogging website.
According to Twitter users from Amritsar, the loud sounds were heard at around 1 am today. One of the theories floating around on Twitter says it could be "sonic booms" from two air force jets flying in the area. A sonic boom is the sound that is generated when jets break the sound barrier, which is when they move faster than the speed of sound. NASA Captures First Images of Supersonic Shockwaves Colliding in Flight.
"I appeal to the people to not believe in rumours on social media. Everything is okay. As per our information nothing has happened," Jagjit Singh Walia, ADCP Amritsar, told news agency ANI. Terming the 'sonic booms' theory a social media chatter, Walia said: "We will investigate the matter. If there is something, we will let you know."
It appears the loud sound was created due to a major readiness exercise carried out by the Indian Air Force during the wee hours of Friday. "Indian Air Force carried out major readiness exercise last night over Punjab and Jammu in which a large number of fighter aircraft participated. During the exercise, IAF jets, including frontline aircraft, flew at supersonic speeds in the border districts including Amritsar," sources told news agency ANI.
"The reason for carrying out the combat drill was to be prepared for thwarting any misadventure by the Pakistan Air Force (PAF) to intrude into the Indian air space," they added.