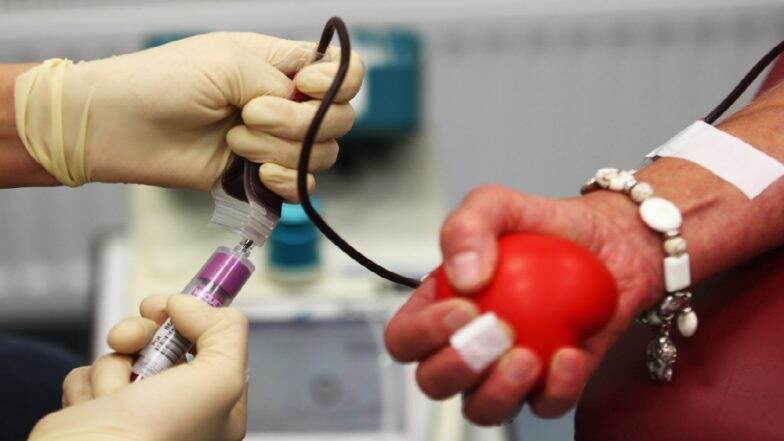 Mumbai, September 9:  Over the last week, there has been a sudden spike in demand for the rare blood group type known as the Bombay blood group. According to an Indian Express report, multiple patients in several hospitals in Mumbai have needed the unit, as a result of which Bombay Blood group was transported from other parts of Maharashtra to Mumbai. World Blood Donar Day 2018: All You Need to Know About Blood Donation.
The rare blood group is known to be found in one in over 7,600 people. Reportedly, the state government's blood-on-call service usually transports blood over a distance that can be covered in less than an hour. Interstate assistance is yet to start and moreover, this transport is expensive as the blood had to be preserved for a longer duration for transportation.
Donors were recently called from Sangli and Pune to give Bombay Blood Group to patients. Even now Mumbai's Nair, Hinduja, J.J and other hospitals are in need of the rare blood group. It is named after it was discovered in Mumbai (then Bombay) by a doctor in 1952, and hence it is called the Bombay Blood Group.