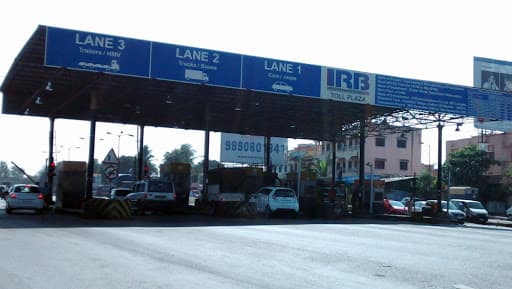 New Delhi, November 22: The National Highways Authority of India (NHAI) is providing FASTags free of cost to encourage vehicle owners to switch to it as the December 1 deadline approaches. Not only this, the NHAI is also providing the security deposit for each account to persuade people to switch to electronic toll payment. FASTags will be sold free of cost till December 1. FASTag Compulsory at All Toll Plazas of National Highways From December 1; Here's How to Buy FASTag For Your Vehicle, Fines, How It Works and More.
The NHAI will distribute FASTags free of cost bearing Rs 150 security charge for buyers till December 1. After that, the FASTags will become chargeable. "NHAI has set up point of sale (PoS) on several toll plazas across the country, and they are giving out FASTags free of cost," Road Transport Minister Nitin Gadkari. FASTags to Be Available at Selected Petrol Pumps From Monday: How Can They Save You From Long Toll-Booth Queue?.
The Ministry of Road Transport and Highways has announced that FASTag would be mandatory from December 1. "Non-FASTag users will be charged double the toll amount will be charged from December 1 for travelling through FASTag lanes without tags on 537 toll plazas on national highways across India," Gadkari said.
What is FASTag?
FASTag is an electronic tolling system operated by the National Highways Authority of India. FASTag uses Radio Frequency Identification (RFID) to make toll payments directly from the linked prepaid account. It is affixed on the vehicle's windshield and enables the driver to drive through the toll plaza without halting for the cash transaction.
FASTag can be brought from the nearest toll plaza or from banks such as AXIS Bank, ICICI Bank, SBI, HDFC among others. It can be also purchased online through Paytm and Amazon. To search for nearest FASTag point-of-sale, download 'My FAStag App' or visit www.ihmcl.com or Call 1033 Nation Highway Helpline number.