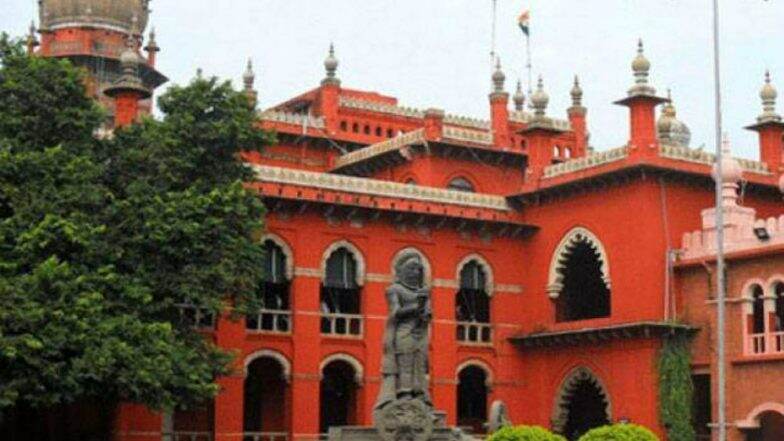 Chennai, August 23: The Madras High Court has ordered that the woman who wanted to convert from Hinduism to Islam be set free and be allowed to choose any faith of her choice. According to a Times of India report, the woman is currently in the rescue home where the police had put her under the pressure from the girl's parents. Madras High Court Judge Withdraws Objectionable Observation Against Christian Educational Institutes.
Justice M Sathyanarayanan and Justice B Pugalendhi said the girl was a major and she has the fundamental right to chose her religion. The woman who is a dentist by profession had approached the Tamil Nadu Towheed Jamath because she wanted to convert to Islam, but her parents came to know about it and detained her. The woman even told that she faced a threat to her life from her parents because of her decision.
In another judgement, the Madras High Court has recently expressed concern over the increase in crimes committed under the influence of alcohol in the state. The High court said that the state government must take immediate steps to curb the menace. There has been a rise in the incidents of road accidents, sexual assaults and child abuse committed under the influence of alcohol in the state.