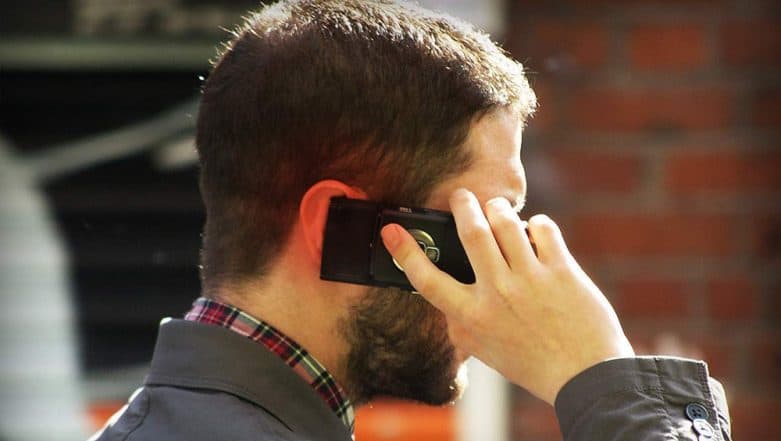 New Delhi, May 6: After the Pulwama attack in Jammu and Kashmir in February this year and Easter Sunday bombings in Sri Lanka on April 21, there has been a rise in the number of hoax calls received at airports, three officials familiar with the development said. According to a report by Hindustan Times, one of the three, who is an officer with the Central Industrial Security Force (CISF), said an average of 5-6 hoax calls are being received each month lately, compared to just two months ago. According to CISF, which provides security to 61 of the 100 operational airports in India, about two dozen (24) hoax calls are received every year. However, this year, the agency said that the number has already crossed 24. Names Of Churches And Hotels That Were Attacked On Easter Sunday.
The report states that these callers are likely believed to be passenger who had been ill-treated by an airline, or just a prankster. A senior official was quoted in the report saying that almost 80% of the alerts received in such times are usually bogus and increase the workload of security forces at the airports. Moreover, bomb squads, dog units and the intelligence agencies are also a part of the drill as every alert is checked properly and no risk can be taken in such cases.
Another official added saying that if any such call is received, all the oeprations at the airports are stopped to ensure there is no breach of security. The official was quoted by HT saying that when a threat call is received, a bomb threat assessment committee is formed which categorises the threat into specific or non-specific threat based on which, every part of the airport is put on alert.
In the Pulwama attack, 40 CRPF personnel were martyred when a JeM terrorist rammed an explosives-laden vehicle- a Maruti Eeco minivan- into their bus. The mastermind of the February 14 Pulwama terror attack was killed in an encounter in south Kashmir's Tral area.
In Sri Lanka, a group of suicide bombers carried out a eight blasts at churches and luxury hotels in Sri Lanka on April 21. A total of 253 people were killed in the bombings. The Islamic State has claimed responsibility for the attacks. Also, two other local Islamist groups – the National Thowheed Jamath and the Jammiyathul Millathu Ibrahim – are suspected to have links to the blasts. They have now been banned.