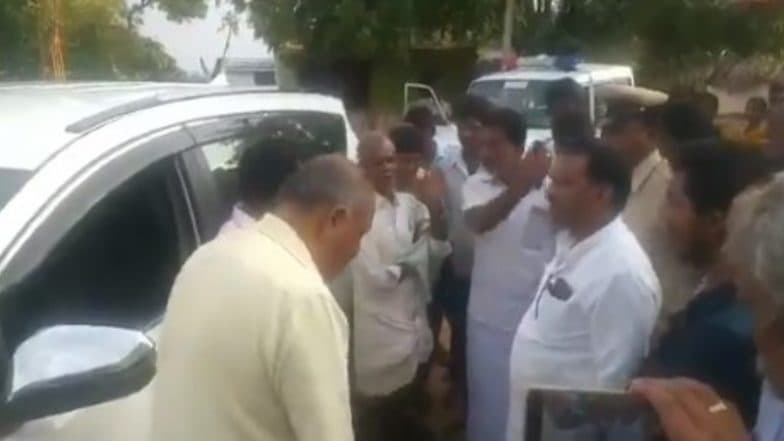 Chitradurga, September 17: Although untouchability, an age-old practice, was legally abolished by the government of India, it still exists. In the latest incident in Karnataka, Bharatiya Janata Party (BJP) Chitradurga MP Anekal Narayanaswamy was denied entry to a village in his constituency. The incident took place in Tumkur district's Pavagada taluk when the BJP leader took a group of doctors for a tour of the area, India Today reported.
According to a report, the A Narayanaswamy was turned away by the Golla community when he tried to enter their locality considering him as "untouchable". Gollas belong to the Other Backward Class (OBC). Some of the villagers also asked him to go back. SC/ST Act Has Kept Casteism Alive, There Will Be No Untouchability if Act is Repealed, Says UP BJP MLA Surendra Singh.
Narayanaswamy was told that no person belonging to Scheduled Caste (SC) has ever entered Gollarahatti (a place where Golla community live). Even though the cops and the taluk administration were on the spot, the Chitradurga MP was refused to enter the village.
Finally, Narayanaswamy left in his car. Since the people of Golla community reportedly voted for him, he said that he will not take any action against them. "Untouchability is a reality. Change of heart is important. Laws can't change that," Narayanaswamy said. The Chitradurga parliamentary seat is reserved for members of the Scheduled Castes.