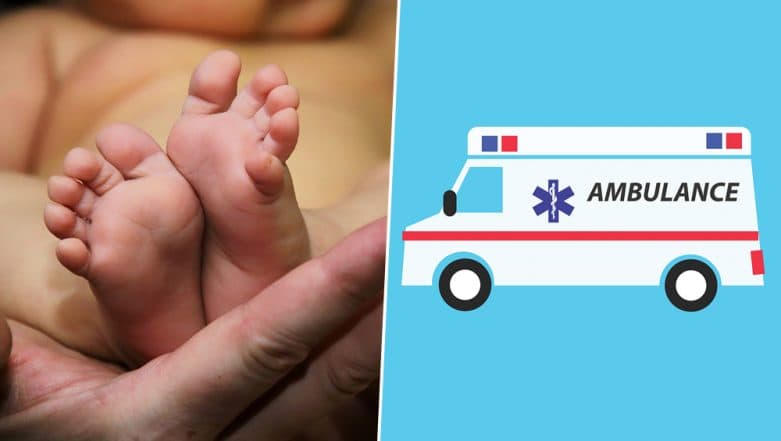 Kerala on April 16 created a green corridor for an ambulance with the license plate KL 60 J 7739 carrying a newborn. The 15-day-old was being brought from Mangaluru in Karnataka to Kochi in Kerala for an urgent heart valve surgery. Initially, the relatives of the child had decided to take the child directly to the Sree Chitra Tirunal Institute for Medical Sciences & Technology in Thiruvananthapuram covering over 600 km in 12 hours. But Kerala Health Minister KK Shailaja intervened and advised the relatives to take the child to Amrita Institute of Medical Sciences (AIMS) in Kochi.
The health minister also offered free treatment for the baby under the 'Hrudyam project' of the state government. The minister spoke to doctors at Amrita Hospital, convinced the relatives that a long journey will be risky for the child who was already in serious condition. When the ambulance started from Mangalore at around 11 am, Chief Minister Pinarayi Vijayan made an appeal to the people to do what is in their capacity to ensure a smooth journey for the vehicle. Delhi: Man Gets New Life as Green Corridor Cover 3.6-km in 3.28 Minutes For Transporting Live Heart.
People came together and created a green corridor as the baby was taken to the hospital over a period of five-and-a-half hours on a 400 km stretch road on Tuesday. The Child Protect Team, an NGO which coordinated the transfer of the child live-streamed the video of the journey in which vehicles and people can be seen making way for the ambulance. Hyderabad Traffic Police Creates Green Corridor to Transport Live Heart, Covers 35 km in 30 Minutes.
Watch the video below:
The child could not be airlifted due to the risk of breathing and pressure variation. Even after reaching the destined hospital, the doctors did not give a go ahead as the baby was not stable. Parents of the baby, Saniya and Mitha who are from Kasargode had taken the baby a hospital in Mangaluru where it was undergoing treatment for congenital heart disease. Live Heart Transported From Aurangabad to Mumbai at Record Speed: 323-km in 94 Minutes.
Congress MP Shashi Tharoor, Kerala CM Pinarayi Vijayan and various other political leaders, celebrities and internet users took to social media making people aware of the green corridor so that the ambulance could have a smooth passage. Following the successful arrival of the ambulance at Kochi hospital, driver Hassan Deli was much appreciated for carrying out his duty quite aptly. On the way, Good Samaritans appeared at multiple places to make way for the vehicle by clearing traffic. Vides of them managing vehicles on the way was shared massively on social media.