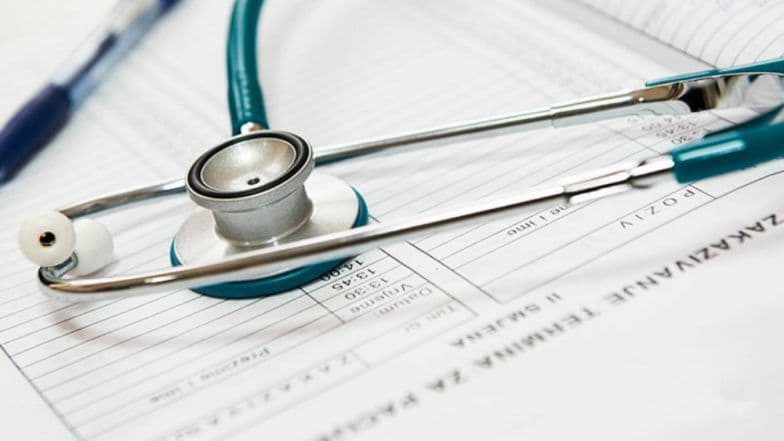 Farrukhabad, August 20: In another shocking case of medical apathy, a woman delivered a baby in the corridors of a government hospital in Uttar Pradesh's Farrukhaad district on Sunday evening. A video recorded by some onlooker shows the woman delivering baby in front of everyone. The pregnant woman was allegedly not provided with a bed and medical assistance by doctors and nurses at the hospital.
The incident took place at Ram Manohar Lohia Hospital which is the only specialised government hospital in Farrukhabad district. In the video, the woman is seen lying in a pool of blood in the hospital corridor after delivery. The now-born, whose gender hasn't been confirmed yet, can be seen lying in one end of the corridor. A few minutes later, another woman, who appears to be a relative, comes and wraps the baby in clothes. Medical Apathy in Haryana: Woman Delivers Stillborn Baby in Government Hospital Washroom.
According to reports, the woman was taken to the hospital's labour room by the doctors on duty after she gave birth to her baby. After the video went viral on social media, Monika Rani, District Magistrate of Farrukhabad, ordered a probe into the incident. "I have taken suo motu cognizance and ordered an enquiry. We will try and ascertain the truth behind the incident. If anyone is found guilty of negligence, we will take strict action," Rani was quoted by NDTV as saying. Aadhaar Card to Blame? Pregnant Woman Delivers Baby at Hospital Gate at Jaunpur in Uttar Pradesh.
"We take cognizance of all incidents and if in this latest one, there is any negligence, we will take action," she added. Ram Manohar Lohia Hospital earned a bad name in 2017 when 49 babies died in a month there.