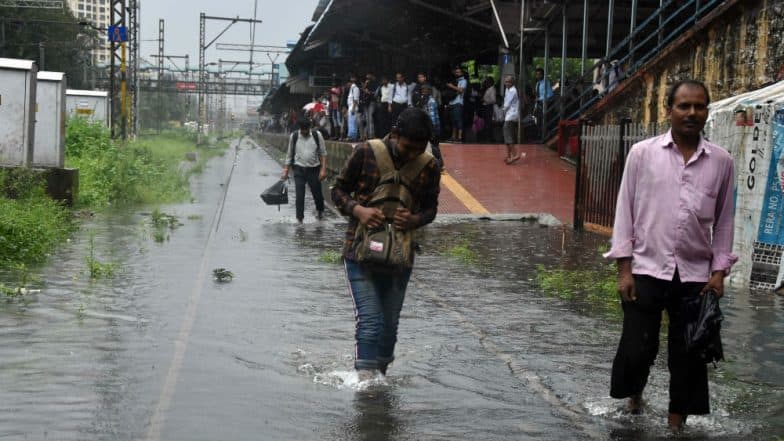 Mumbai, September 10: The city has already received 789mm rainfall in the first nine days of the month. According to a Times of India report, this is the highest September rain since 1994, when the city recorded 904.6mm in the entire month. Last year, on the other hand, the city recorded only 73mm rain for September, which was the lowest in the last 27 years.
This year due to the torrential rains that lashed Mumbai, the city has recorded a total of 3,342.9mm of rainfall. The September rainfall is a result of not only very heavy rainfall that occurred but due to continuous rains. Water Level From 7 Lakes Reaches 97.77% After City Receives Downpour.
Due to the heavy rains, the level of the seven lakes supplying water to Mumbai has reached the 97.77 percent mark. According to BMC data published on September 5,  the seven lakes supplying water to the city had 14.15 lakh million litres, just 32,000 million litres short of the full capacity, which is around 14.47 lakh million litres.
The ten-day festival Ganesh Puja is currently taking place in the city and as IMD predicted this year it is actually a wet Ganeshotsav. Mumbai Police has advised Mumbaikars to take utmost care while venturing out. In a tweet, the Mumbai Police urged the devotees to ensure precautions at immersing points during Ganesh Chaturthi festival due to heavy rainfall prediction.