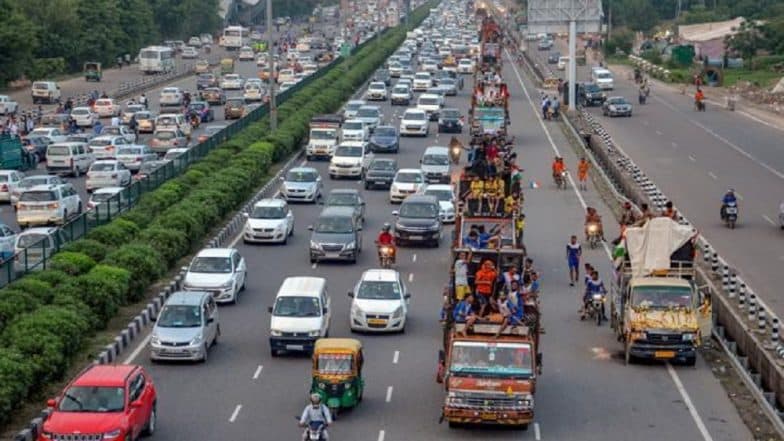 New Delhi, September 11: Uttarakhand, another BJP-ruled state, has replicated Gujarat by adopting a diluted version of the amended Motor Vehicles Act 2019. The Trivendra Singh Rawat-led government has decided to implement the provisions of the law, but levy a reduced amount of fine. According to reports, Karnataka is also likely to follow suit by slashing down the quantum of fines while implementing the recently amended law.
As per the decisions taken by the Uttarakhand state cabinet, a fine of Rs 2,500 will be levied if a person drives vehicle without a license, instead of Rs 5,000 as proposed in the Centre-floated law. Similarly, a fine of Rs 5,000 would be levied if a person with disqualified license drives at a public place. The MVA passed by the central government has proposed Rs 10,000 for the same offence. Motor Vehicle Act 2019: West Bengal Not to Implement New Law, Says CM Mamata Banerjee.
On July 31, Parliament passed the Motor Vehicles (Amendment) Bill, 2019. But some states, especially those ruled by non-BJP parties, have opposed its stringent provisions and not implemented them yet.
Union Transport Minister Nitin Gadkari said that states which are considering to dilute the law passed by the Centre will have to take ownership of their decision. His Ministry, Gadkari added, had formulated the law not to drive up revenues but to save lives. "There around five lakh road accidents every year which kill 1.5 lakh people and maim another 250,000-300,000 people," he added.