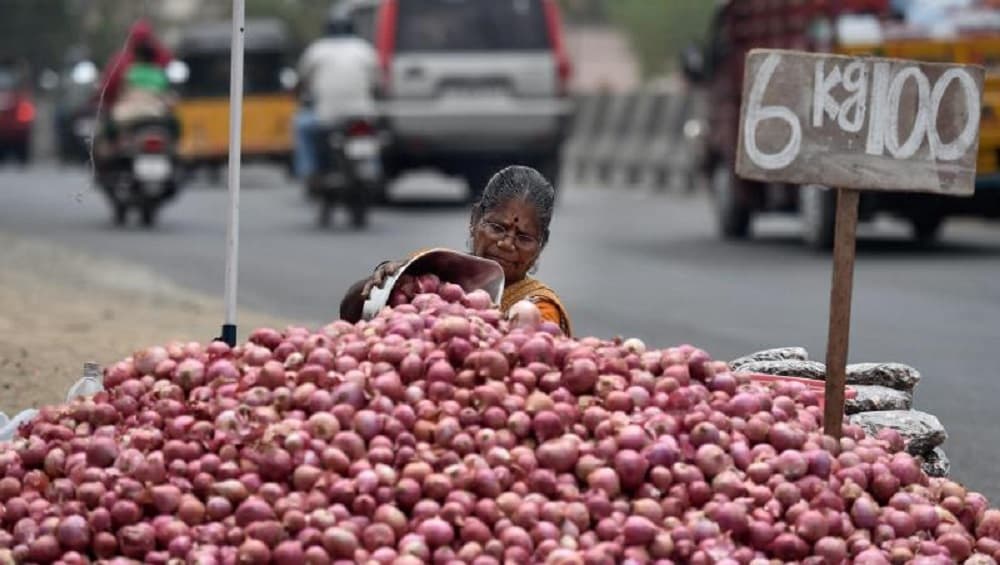 Mumbai, December 11: With the prices of onion bulbs soaring in the local and retail market with each passing day, a new report has arrived which predicted that the prices might fall by 5O percent in the coming two weeks. Stating the reason for the relief, the report further says that the new arrival from Maharashtra, Gujarat and Karnataka would reduce the prices of red bulbs which have left the common people crying.
According to Business Standard reports, the onion bulbs seasonal and pre-seasonal varieties would arrive in the retail, market and may reduce the prices by half. It is to be known that on December 10, the kitchen staple was being traded in Lasalgoan -- India's largest wholesale onion market -- at Rs 41 per kg as against Rs 71 on December 7. Onion Price Hike: Rates of Bulb Increased by 400% After March 2019 in India.
Informing more about the price drop, chairman of Lasalgaon's Agriculture Produce Market Committee (APMC) -- Suvarna Jagtap -- said, as the business daily quoted, "Onion prices are likely to be between Rs 20 a kg and Rs 25 a kg by January. Prices will decline gradually as arrivals increase steadily. In the next two weeks, we expect it to fall to Rs 30-35 a kg."
On December 10, the arrivals of onions in the Lasalgaon APMC rose to 704 tonnes as against 421 tonnes two days earlier. However, the supply of stored onions fell as most of the stock ruined in warehouses due to recent floods. Also, sources believe prolonged monsoon damaged about 30 percent of the crop this season.
Earlier on Tuesday, Union Minister of Consumer Affairs, Food and Public Distribution Ram Vilas Paswan informed the Lok Sabha that onion prices have increased by 400 percent after March as the average retail price of onion on December 3, 2019, was recorded to be Rs 81.9 per kg as compared to Rs 15.87 per kg in March 2019.