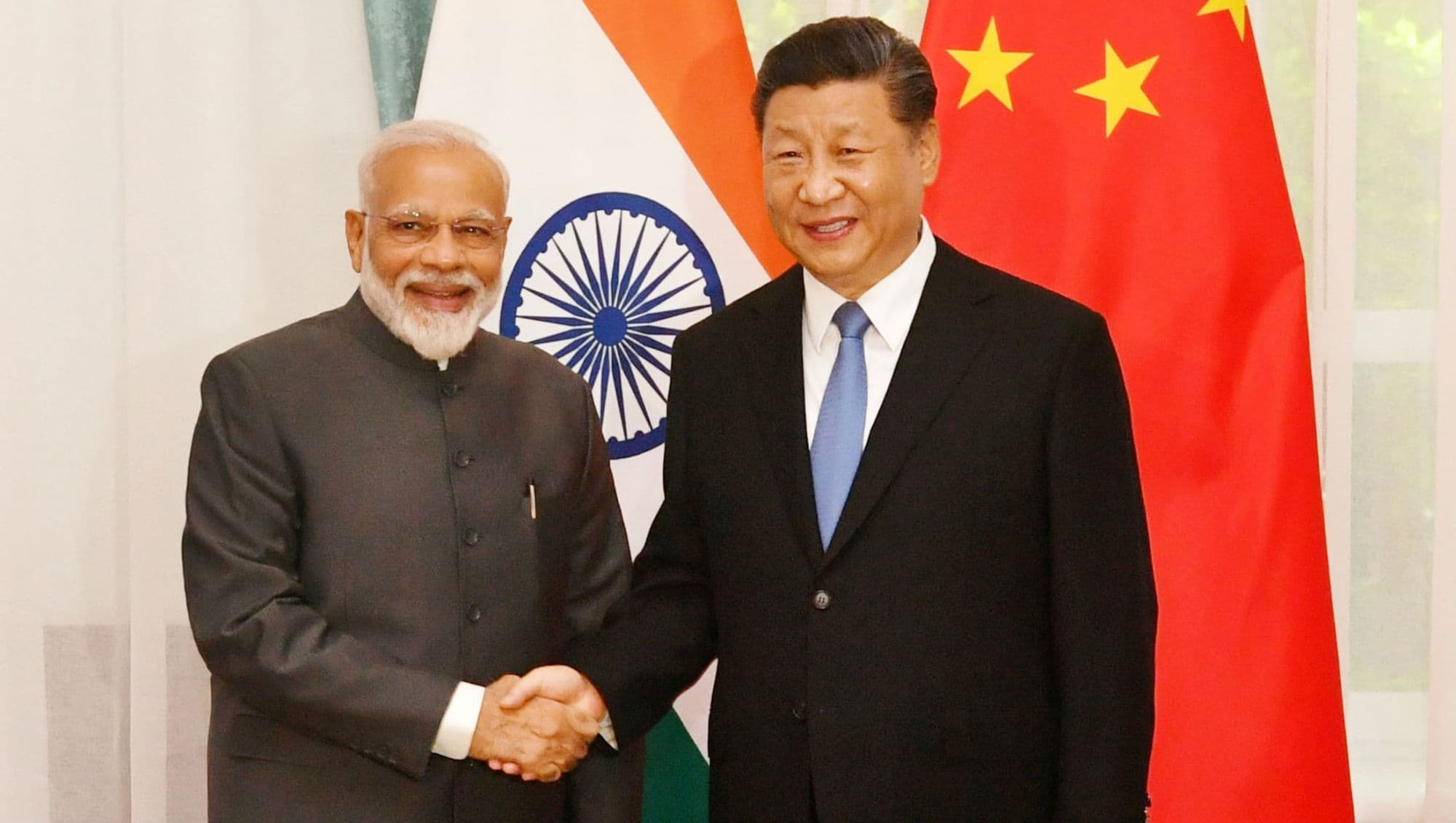 New Delhi, November 12: Prime Minister Narendra Modi is scheduled to meet Chinese President Xi Jinping tomorrow, at the sidelines of the BRICS Summit in Brazil. A statement issued the Ministry of External Affairs (MEA) on Tuesday confirmed the upcoming meeting between the two leaders, where they will briefly discuss an array of subjects including bilateral trade, regional security and counter-terrorism.
The Modi-Xi Jinping meeting will take place in Brasilia, the capital of Brazil where the 11th edition of the multilateral summit - featuring Brazil, the Russian Federation, India, China and South Africa - will be held. India-China Ties Go Cold After Modi Govt's RCEP Retreat? Business Forum in Delhi Called Off.
Update by ANI:
Prime Minister Narendra Modi to meet Chinese President Xi Jinping on the sidelines of 11th BRICS Summit in Brazil tomorrow, November 13. pic.twitter.com/p0GdDsNHrh

— ANI (@ANI) November 12, 2019
Unlike the one-to-one summit held between the two leaders in Mahabalipuram last month, the meeting in Brasilia will feature a delegation-level talks. The prime agenda of the meeting has not been listed, but both sides may discuss India's apprehensions related to the Regional Comprehensive Economic Partnership (RCEP).
Prime Minister Narendra Modi, while attending a key RCEP summit in Thailand earlier this month, announced India's retreat from the multilateral trading pact. "Neither my conscience nor the talisman of Mahatma Gandhi" allows India to be a signatory of the pact, Modi had said.
The RCEP aims to create a 15-member multilateral trading platform aimed to boost regional trade. Signatories to the pact will have to remove import duties on 90 percent of the goods from the member nations.
The Opposition in India had protested against the Modi government's purported intent to sign the deal, claiming that it would further deteriorate the trade deficit with China. As of now, the bilateral trade with Beijing is stacked up against New Delhi by $54 billion.