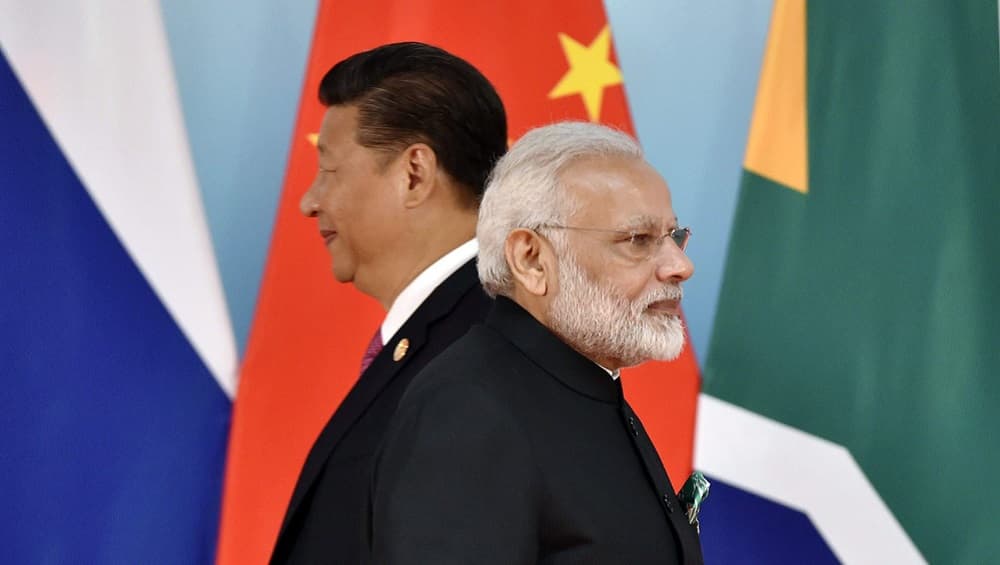 New Delhi, November 11: The eighth India-China Business Forum, scheduled to be held in the national capital on November 13-14, has been called off. The organisers of the conference - International Business Linkage Forum (IBLF) - put out a note on their website stating that the event will not be taking place as scheduled for now. No future dates of the conference has been disclosed. India Opts Out of RCEP Trade Deal, Says 'Can't Compromise on Core Interests'.
"Due to unforeseen circumstances, we have been advised to postpone the Forum for the time being. We apologise for the inconvenience caused. We hope to announce the new event date soon," read the statement uploaded on the website of IBLF, which was organising the event in association with Federation of Indian Chambers of Commerce & Industry (FICCI).
Notably, the IBLF had earlier listed Union Transport Minister Nitin Gadkari, Chief Economic Advisor K Subramanian and members of Niti Aayog among its keynote speakers. The forum was scheduled to feature the participation of a 70-member Chinese delegation.
Reports have confirmed that the visa of the Chinese delegates was not issued by New Delhi despite the push from IBLF till last week. Although the Indian side has not listed the reason behind non-issuance of visa, analysts have linked it to the Narendra Modi government's retreat from the Regional Comprehensive Economic Pact (RCEP).
Speculations were rife of the ties going cold as India, despite insistence from China, decided not to be a signatory of the multilateral trade agreement intended to cut off duties on 90 percent of the imports. A total of 15 nations, comprising of the ASEAN members, Australia and New Zealand, are signatories to the pact.
New Delhi, which had long cited the USD 53 billion trade deficit with Beijing as the major apprehension, decided not to sign the deal amid increasing domestic pressure. Prime Minister Narendra Modi, who was in Bangkok to attend a key meet over RCEP earlier this month, announced that "neither my conscience nor Gandhiji's talisman" allows him to sign the deal.