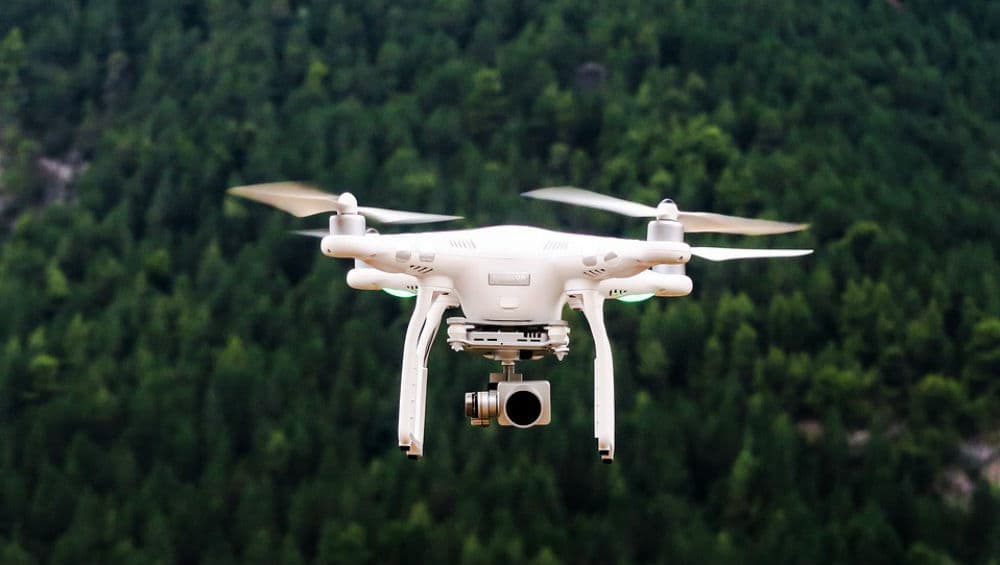 Ferozepur, January 14: A Pakistani Drone once again entered the Indian air space on Monday night. Border Security force (BSF) personnel spotted the drone at around 9 pm near the Indo-Pak border in Ferozepur sector. After spotting the drone, the BSF troops deployed in the area shot it down. According to a CNN News18 reports, the drone was spotted in Tediwala village of Ferozepur district. Punjab: Multiple Drones Spotted Hovering Over Ferozepur's Hussainwala Sector, BSF Opens Fire.
It is not the first time that a Pakistani drone had entered the India air space. Last year also, several such incidents were reported. After these incidents, Indian intelligence agencies had also informed the Ministry of Home Affairs (MHA) that Pakistan "state actors" were behind the weapons drop by drones across Punjab. The Ministry then asked the BSF to adopt the anti-drone mechanism aimed at preventing weapon smuggling across the western border.
Last week, Punjab police apprehended three Pakistani handlers near Indo-Pak border in Tarn Taran district. The police also recovered two drones. One of the drones was recovered near the border in Tarn Taran, while another drone was located in Haryana's Karnal district. The cops also reportedly recovered two walkie-talkies and Rs six lakh cash.  Meanwhile, reports had also surfaced that around 300 terrorists were trying to infiltrate into Jammu and Kashmir ahead of the Republic Day.