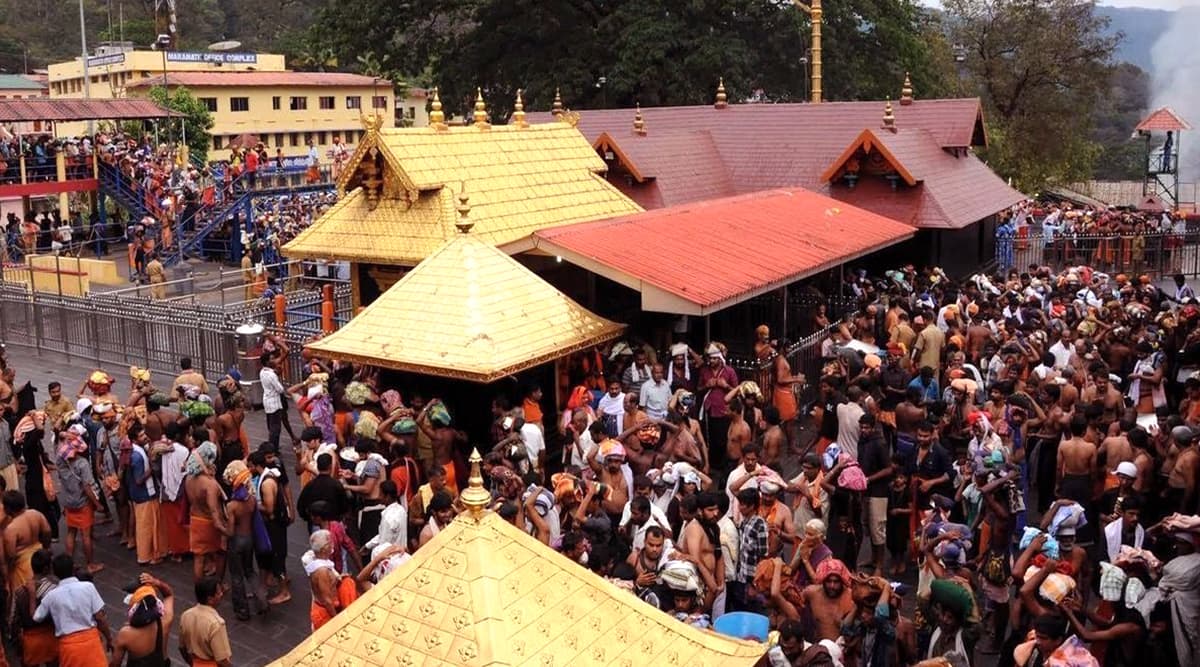 Kochi, November 16: The Sabarimala temple in Kerala is set to open for a two-month long annual pilgrimage season on Saturday. Kandararu Mahesh Mohanararu would open the sanctum sanctorum and perform the pujas and other rituals. The annual pilgrimage season at the Lord Ayyapa shrine is slated to begin on Sunday, November 17. On Friday, Devaswom minister Kadakampally Surendran said the temple was not a place for activism and the state government of Kerala would not support anyone entering the shrine for the sake of publicity. Surendran informed that no woman, visiting the temple, will be given protection and those willing to get protection should get a "court order." Sabarimala Temple: No Protection to Women Visiting Lord Ayyappa Shrine, Says Devaswom Board a Day Ahead of Temple Opening. 
During the two-month-long Mandalam Makaravilakku season, pilgrims would be allowed to climb the 18 holy steps after the padi puja and have darshan. Devotees will be able to visit the temple from November 17.  On Saturday, after the shrine opens, A K Sudheer Namboodiri would take charge as the Sabarimala Melsanthi and M S Parameshwaran Namboodiri as Malikapuram Melsanthi. The state government has been making all preparations to make it a hassle free pilgrimage. Sabarimala Review Plea Verdict: Supreme Court Refers Women's Entry Issue to Larger Bench.
According to reports, devotees have started arriving at Nilackal and Pamba from various parts of Kerala and neighbouring states, but would be allowed to leave for the shrine only by 2 pm. This year, the Board has decided not to give police protection to women in 10-50 age group to trek the holy hills to reach the temple.
Pathanamthitta District Collector PB Nooh said that all basic necessities such as toilets, water kiosks and medical emergency centres are in place and over 800 medical staff have been deployed in 16 medical emergency centres. Nooh added saying that around 2,400 toilets and more than 250 water kiosks are ready for hassle-free pilgrimage. This year, nearly 10,017 police personnel have been deployed on the ground in the Sabarimala region including Pamba, Nilakal and Erumeli.
Earlier, a Constitution Bench led by Chief Justice of India (CJI) Ranjan Gogoi had passed had lifted the bar on menstruating women from worshipping in the Sabarimala temple in Kerala. In 2018, the Ayyappa temple in Pathanamthitta district had witnessed violent protests by right wing outfits and devotees over the entry of women of all age groups in the shrine.