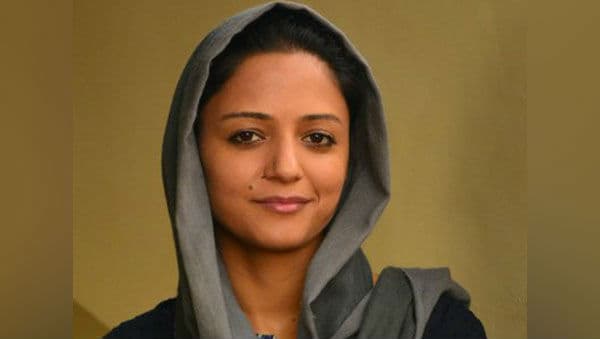 New Delhi, September 6: Delhi police on Friday booked Jammu and Kashmir People's Movement Party leader Shehla Rashid under sedition law. The police registered an FIR against Shehla Rashid for allegedly spreading fake news about the Indian Army. According to reports, the FIR was registered under sections 124-A (sedition), 504 (Intentional insult with intent to provoke breach of the peace), 153A (promoting enmity), 153 (provocation with intent to cause riot) and 505 (statements conducing to public mischief) of the Indian Penal Code (IPC). Shehla Rashid Booked For Spreading Fake News of Kashmiri Girls Being Trapped in Dehradun Hostel.
Earlier in August, Supreme Court advocate Alakh Alok Srivastava wrote a letter to Delhi Police Commissioner Amulya Patnaik to immediately register an FIR against the former Jawaharlal Nehru University (JNU) student leader for "deliberately" spreading fake news with the intention to incite violence and malign the Indian Army's image. JNU Sedition Case: Arvind Kejriwal Refutes Report of Delhi Government Denying Nod to Delhi Police to Prosecute Kanhaiya Kumar.
In the letter, the advocate mentions some of the tweets of the former JNU student leader in which she had accused the Army of committing atrocities in the Kashmir Valley. He termed the allegations made by Rashid against the Indian security personnel as baseless. The Indian Army also dismissed rashid's allegations.
Earlier in the day, reports also surfaced that the Aam Aadmi Party government led by Arvind Kejriwal had rejected Delhi police's request for obtaining sanction to prosecute former JNU Students' Union president Kanhaiya Kumar and others named in the sedition case. However, Kejriwal refuted the charges. The sedition case was filed against Kumar and Omar Khalid for raising anti-national slogans during an event on the university campus on February 9, 2016. The programme was held to protest against the death sentence handed out to Afzal Guru, a convict in the 2002 Parliament attack.