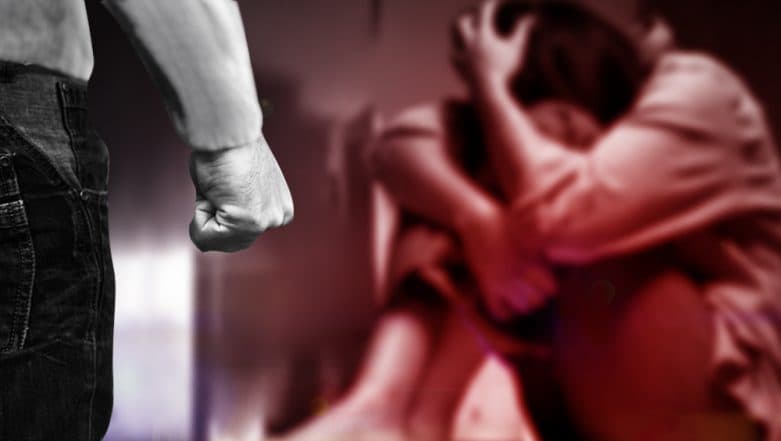 Chennai, March 11: The Tamil Nadu Police busted a gang of sexual offenders on Monday for allegedly harassing about 50 female Facebook users across the state and arrested a four-members from Pollachi, near Coimbatore. With this, the police said that a total of eight people in two separate cases registered had been arrested since the first complaint was filed three weeks back.
Briefing more about the whole procedure, the Tamil Nadu police stated that they had arrested four youth, all in their 20s, in the last week of February for allegedly blackmailing and sexually harassing a 19-year-old-girl in Pollachi. Police added that they had seized four cellphones from the accused and it had videos and photographs of about 50 women. Ghaziabad District Court Cancels Arrest Warrant of Rape Accused After Directing Him to Plant 5 Tree Saplings. 
A senior police officer said, as reported by the Indian Express, "Victim's complaint said that one of the four youth spoke to her on Facebook and they became friends. On February 12, both of them had decided to meet during the lunch break in her college. As she met him and entered into his car, three of his friends too joined them. Soon after the car started moving, the youth who invited her had started harassing her sexually while others took videos. They used this video later to blackmail her for more such meetings and money."
Detailing more about the gang's modus-operandi, the police officer said, "They lured women with fake female accounts on Facebook. In most of the cases, they struck a conversation with victims asking doubts on lesbianism and other sex-related topics. After they make a friendship, conversations turn into sexual chats, and later they reveal the true identity and force them to meet in person citing their chats. They harassed women on moving vehicles, hotels and even a farmhouse near Anamalai forest. Victims are from Chennai, Coimbatore, Salem and many parts of Tamil Nadu and they include school and college teachers, doctors, Plus Two and college students."
With the case caught the attention of opposition party in the state and reports circulated that two senior AIADMK leaders including a minister from the region had a role in helping the accused, the ruling dispensation in Tamil Nadu is thinking of handing over the investigation to CB-CID soon. Hyderabad Shocker: Minor Girl Stripped, Assaulted With Blade by 19-Year-Old Marijuana Addict.
Police, on the other hand, say that though they have complaints against one of politician's son and some four women, but have no evidence about that incident or his links to this case. Setting an example to keep the opposition DMK quiet, AIADMK on Monday evening removed A Nagaraj, one of the accused in the case, from the party's primary membership.
Meanwhile, police had not registered rape charges against the accused. But based on the complaint, police booked four youth under sections 354 (A), 354 (B) of Indian Penal Code (IPC), Section 66 of Information Technology Act, 2000, and section 4 of Tamil Nadu Women Harassment Act.