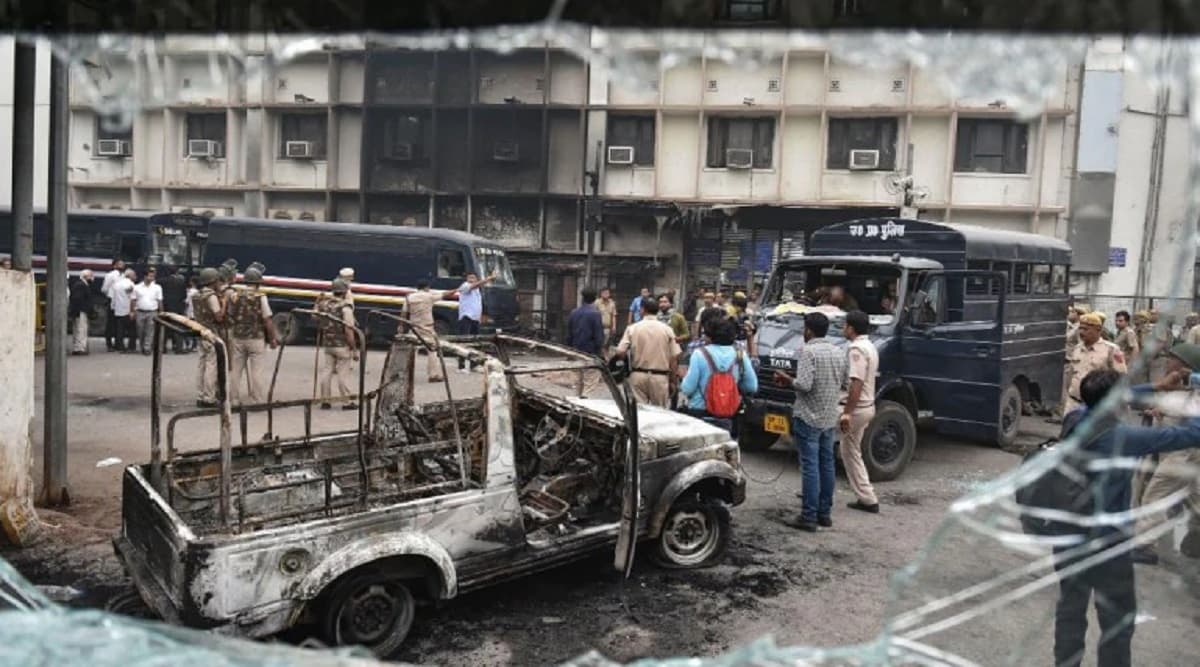 New Delhi, November 5: The Delhi High Court has issued a notice to the Bar Council of India (BCI) and the Bar Council of Delhi over the violence allegedly perpetrated by a section of its members against the police personnel. The notice was issued amid the ongoing protest by Delhi Police which has rocked the national capital. Watch: Tis Hazari Court Scuffle Intensifies; Delhi Police Personnel, Lawyers Clash at Karkardooma Court.
In the notice sent to the two Bar Councils, the Delhi HC bench has expressed reservation over the November 3 order by the BCI which said no coercive action will be taken against the lawyers. Based on the plea of the Ministry of Home Affairs (MHA), the court has asked the BCI and other Bar associations to respond.
Update by ANI:
Delhi High Court has issued notice to Bar Council of India (BCI)&other Bar Associations on an application filed by Centre/MHA seeking modification of order of 3 November for no coercive action against lawyers,be not applicable to subsequent incidents.Hearing to continue tomorrow.

— ANI (@ANI) November 5, 2019
The controversy pitting the Delhi Police against the lawyers erupted on Saturday, when a parking dispute in the Tis Hazari Court complex led to clashes between the police personnel and the advocates. Over 20 people were left injured in the clashes, including the police constables and lawyers.
On Sunday, the Delhi HC took suo moto cognizance of the matter and ordered a judicial inquiry into the case. The probe would be headed by Justice (retd) S P Garg, a former judge of the court.
The issue drew media glare on Tuesday after hundreds of Delhi Police personnel staged a demonstration outside the police headquarters. Their numbers swelled by afternoon, forcing the traffic police to close one-end of the arterial road.
Delhi Police chief Amulya Patnaik Bar Council Chairman Manan Kumar Mishra have called upon their respective sides to "exercise restrain" and keep their faith in the judiciary intact. The inquiry commission constituted to probe the Tis Hazari case would act in a just and fair manner, and ensure penal action against all the culprits, said Patnaik.