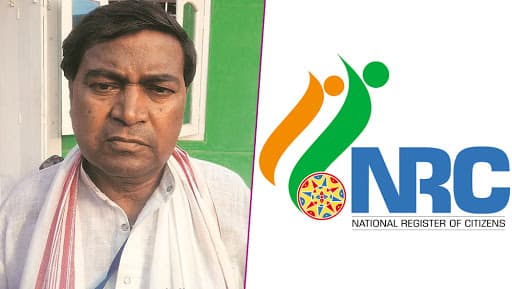 Guwahati, August 31: The final list of National Register of Citizens or NRC of Assam was released on Saturday, but coincidentally Ananta Kumar Malo of the All India United Democratic Front found his name missing on the website. He is among the 19 lakh people whose names went missing the final NRC list in Assam that was released on Saturday morning by the government. NRC Final List 2019: How And Where to Check Names in National Register of Citizens For Assam.
With the absence of AIUDF MLA's name in the final list, the political controversy began in Assam and around. Along with Malo's name, over 19 lakh people have been excluded from the list, while 3,11,21,004 people out of 3,30,27,661 applicants were selected. Even, former President Fakhruddin Ali Ahmed's family left out of NRC final list. NRC Final List 2019: What Next For Assam Residents Whose Names Not Included in National Register of Citizens
Announcing the final list, the administration had informed that around 1,000 tribunals would be set up in phases to hear disputes. The Home Ministry has already opened 100 tribunals, and 200 more will be set up in the first week of September. The government also informed that those missed out in the list could appeal in the tribunal, and even if they lose there they can move to the high court and Supreme Court.
The revised NRC list is the second one after the first was published in the country after 1951. The NRC for the people of Assam came after the state witnessed a six-year-long movement between 1979 to 1985 seeking detection and deportation of illegal migrants from Bangladesh.
The first part of the draft NRC, called Part Draft NRC, was published in December, 2017 and included the names of 1.9 crore people out of the 3.29 crore applicants, leaving 1.30 crore out. The final draft of the NRC contained 2.9 crore names, while 40.07 lakh were excluded.