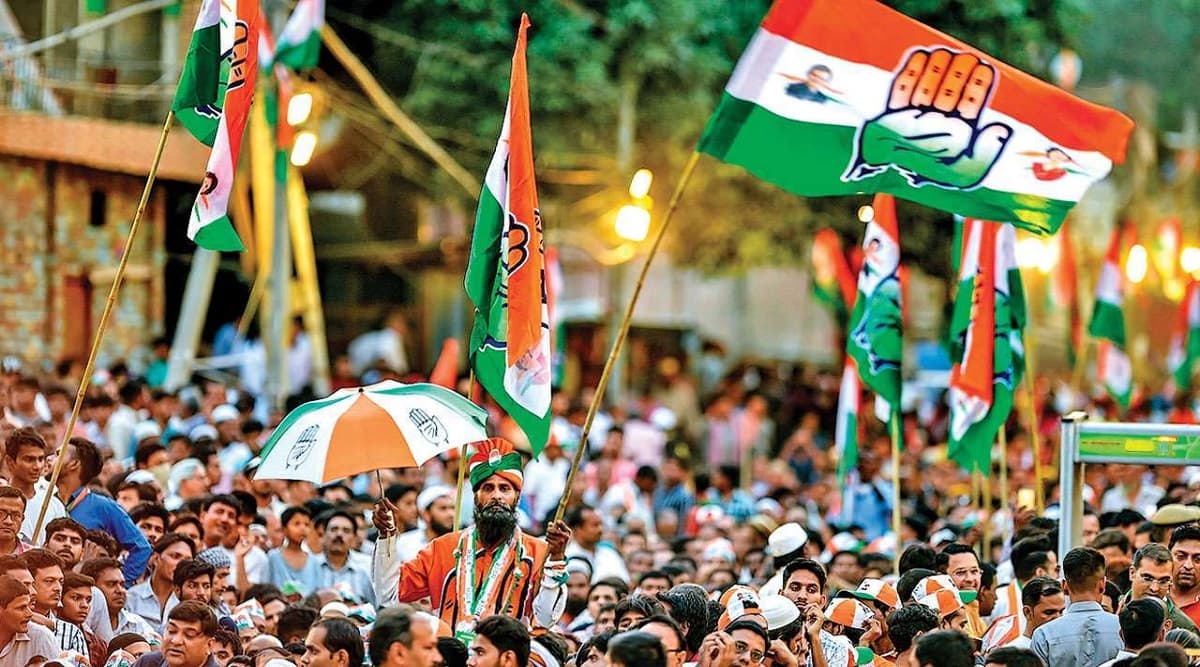 New Delhi, January 2: The Congress on Thursday hit back at Prime Minister Narendra Modi for accusing the grand old party of speaking Pakistan's languages and supporting protests against the Citizenship Amendment Act (CAA). The Congress in a tweet said that the Prime Minister is dividing the country on the basis of religion. The grand old party further added that as far as Pakistan is concerned, India had taught lessons to the neighbouring country in 1948, 1965, 1971 and during the Kargil War of 1999 and Pakistan was unable to recover the losses till now. PM Narendra Modi Counters Congress, Allies on Anti-CAA Row, Accuses Them of 'Speaking Language of Pakistan'.
The Congress also took a dig at PM Modi for visiting Pakistan in December 2015, on the birthday of Nawaz Sharif, the then PM of Pakistan. The grand old party said that if the government want to give an answer to the neighbouring country, then the Centre should stop "eating Biryani and trade of mangoes" with Pakistan. PM Modi to Launch 4th Phase of Kisan Samman Yojana to Addressing Farmer Rallies, Here's a Glimpse of PM's Itinerary.
Congress's Tweet:
मोदीजी ये आंदोलन संसद नहीं, आपके विभाजनकारी कारनामों के खिलाफ हो रहा है। हम आपको देश नहीं तोड़ने देंगे। रही बात पाकिस्तान की, तो इसी हिंदुस्तान ने 1948, 65, 71, कारगिल में जो घाव उसे दिए हैं, वो अब तक नहीं उबर पाया। पाकिस्तान को जवाब ही देना है तो बिरयानी और आम का खेल बंद कीजिए। https://t.co/ZdaTDawNW8

— Congress (@INCIndia) January 2, 2020
PM Modi is on a two-day visit to Karnataka. Addressing a gathering at the Sree Siddaganga Math in Karnataka, PM Modi accused the Congress of spreading hatred over the CAA. He also alleged Congress and its allies did not speak against Pakistan, instead they were taking out rallies against these refugees.
PM Modi said, "Pakistan was formed on the basis of religion, religious minorities were being persecuted there. The persecuted were forced to come to India as refugees. But Congress and its allies don't speak against Pakistan." During the gathering, he said that he was fortunate to start the New Year from pious land of Sree Siddaganga Math.