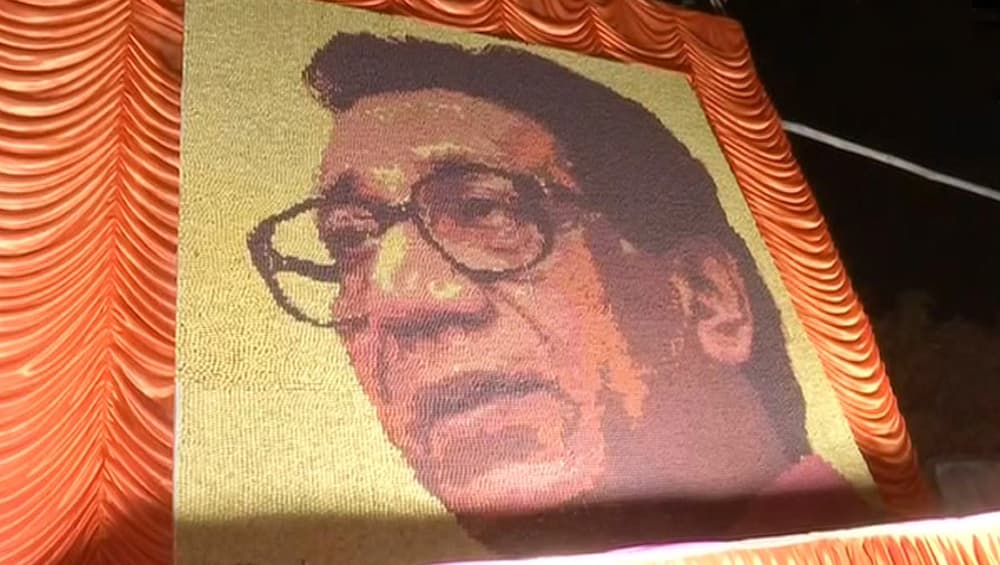 Shiv Sainiks in the country, especially in Maharashtra, would be observing the 94th birth anniversary of their ideologue, Bal Keshav Thackeray, popularly known as Balasaheb Thackeray, today. Born on January 23, 1926, Bal Thackeray was the founder of Shiv Sena which became a powerful political outfit in Maharashtra. Thackeray, who was also called the Hindu Hriday Samrat by his followers, advocate for the interests of Maharashtrians or Marathi-speaking people in Maharashtra's political and social landscape. On Bal Thackeray's birthday, LatestLY brings to you some interesting facts about the Shiv Sena founder. Bal Thackeray was Never an Anti-Muslim Man, Says Sanjay Raut.
Bal Thackeray's father Keshav Sitaram Thackeray actively participated in the movement for the creation of a unified state called Maharashtra for Marathi-speaking people.

It is said Bal Thackeray's father used to write his surname as "Thakre". Bal Thackeray changed it to "Thackeray" because he was a great fan of the British author, William Makepeace Thackeray.

Bal Thackeray, who started his career as a cartoonist, started his own newspaper called "News Day". The daily, however, could not survive more than a few months.

In 1999, Bal Thackeray was banned for a period of six years from voting and contesting elections. The ban was lifted in 2005.

In 2007, Bal Thackeray was briefly arrested and released on bail for referring to Muslims as "green poison" during a Shiv Sena rally.

Asiaweek, an English-language magazine, quoted Bal Thackeray as saying that he was a great admirer of Adolf Hitler. "There is nothing wrong if Muslims are treated as Jews were in Nazi Germany," he told the magazine.

Michael Jackson once visited Bal Thackeray and reportedly autographed the toilet he used during the meeting.
Bal Thackeray died on November 17, 2012. His death brought Mumbai to a standstill. He was accorded a state funeral. While his political career was marred by the allegation that he instigated violence against Muslims, shared a strong bond with his Muslim physician Dr Jalil Parkar.