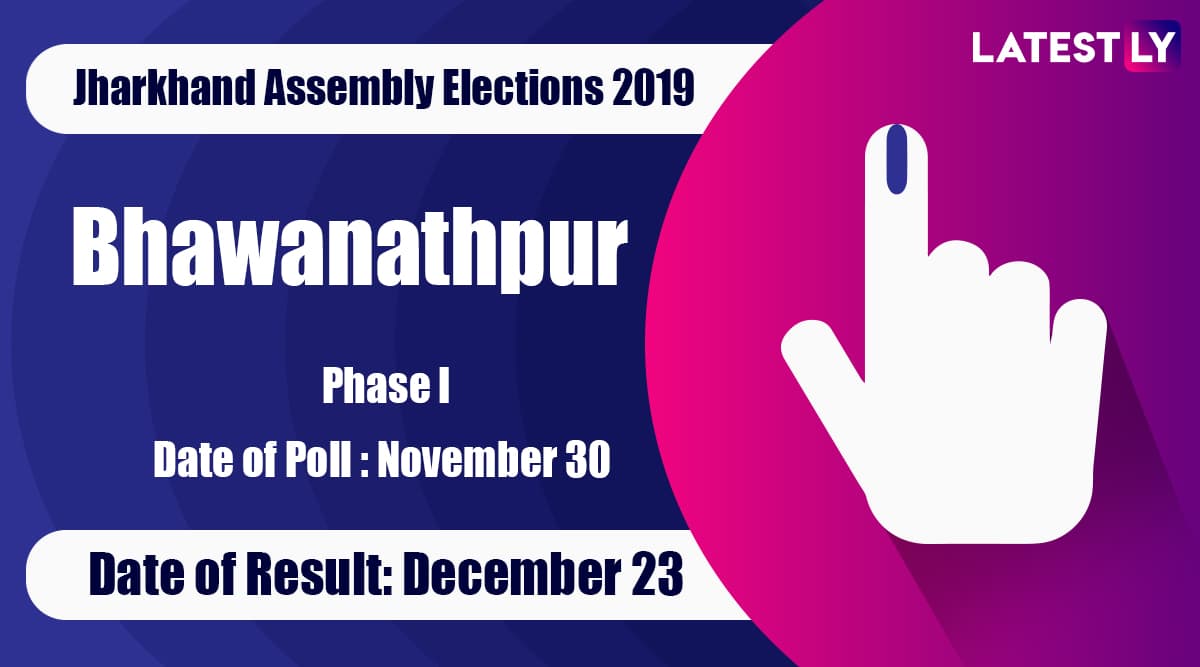 The Bhawanathpur Vidhan Sabha constituency falls in the Garhwa district of Jharkhand. Voting in Bhawanathpur for the Jharkhand Assembly Elections 2019 will take place in the first on November 30. The Election Commission of India (ECI) on November 2 announced the election schedule for Jharkhand. There were 2.26 crore registered voters in the state. Polling for the 81-member Jharkhand assembly will take place in five phases on November 30, December 7, 12, 16, 20. The term of the Jharkhand Assembly is ending on January 5, 2020.  Jharkhand Assembly Election 2019 Dates: Know Phase-Wise And Constituency-Wise Schedule For Vidhan Sabha Polls.
In the 2019 assembly elections, the Bharatiya Janata Party (BJP) has fielded Bhanu Pratap Shahi from Bhawanathpur assembly seat. Congress has given ticket to Kedar Prasad Yadav, while Vijay Kumar Keshri is contesting on Jharkhand Vikas Morcha (Prajatantrik) ticket. In 2014, Shahi won the seat on the Navjawan Sangharsh Morcha ticket.
The EC has taken the decision to conduct Vidhan Sabha polls in five phases due to security reasons. According to the poll-conducting body, a total of 67 assembly constituencies of the state are affected by left-wing extremism. Adequate security personnel has been deployed in the state to free and fair elections.  Jharkhand Assembly Elections 2019 Dates to be Announced Today: Know Past Poll Schedule, Results And How BJP, JMM, Congress Fared.
The BJP is contesting upcoming Jharkhand Assembly elections without any alliance. Meanwhile, the congress is contesting the elections in alliance with RJD and JMM. In the 2014 elections, the BJP had won 37 seats, while its ally All Jharkhand Students Union (AJSU) clinched five. Congress and JMM won seven and 19 seats respectively. Eight seats were won by the Jharkhand Vikas Morcha (Prajatantrik). However, six of their legislators joined the BJP in 2015.