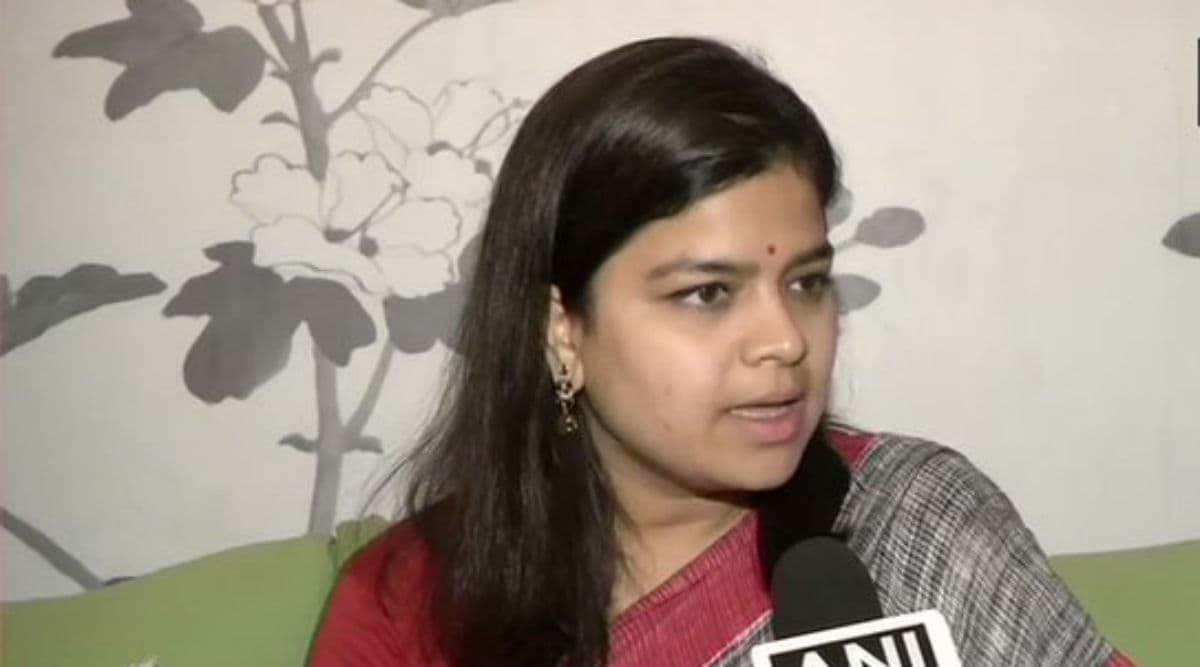 Mumbai, November 28: Moments after Uddhav Thackeray took oath as Maharashtra's 19th Chief Minister to lead the Maha Vikas Aghadi government, comprising the Shiv Sena, the Nationalist Congress Party (NCP) and the Congress, the Bharatiya Janata Party (BJP) took a dig at the tri-party alliance. While congratulating Uddhav Thackeray on becoming Chief Minister, BJP lawmaker Poonam Mahajan doubted whether the government would complete five years term.
"Congratulations to Uddhav Ji on becoming Maharashtra CM. We'll see how far their three-wheeler cart goes," Mahajan told news agency ANI. She further attacked the Congress, claiming that the grand old party does not have a say in Uddhav Thackeray-led government. "Only Sharad Pawar Ji is keeping this unnatural alliance together. Congress doesn't even have 10 percent say in the government. They are just watching over from Delhi," she added. Uddhav Thackeray to Hold First Cabinet Meeting Today, Likely to Review Bullet Train Project.
Prime Minister Narendra Modi, however, congratulated Uddhav Thackeray on taking oath as Maharashtra Chief Minister. In a tweet, Prime Minister Modi said: "Congratulations to Uddhav Thackeray Ji on taking oath as the CM of Maharashtra. I am confident he will work diligently for the bright future of Maharashtra. @OfficeofUT." Uddhav Thackeray was on Thursday sworn-in as the Chief Minister of Maharashtra by Governor Bhagat Singh Koshyari at a grand ceremony held at the Shivaji Park.
Madhya Pradesh Chief Minister Kamal Nath, Kapil Sibbal, KTS Tulsi, MK Stalin, SK Shinde, Sanjay Raut, and Prithviraj Chavan, MNS leader and Uddhav's cousin Raj Thackeray were among several leaders who attended the ceremony. Uddhav Thackeray is the first member of the Thackeray family to become the Chief Minister and the third Shiv Sena leader to hold the top post after Manohar Joshi and Narayan Rane.