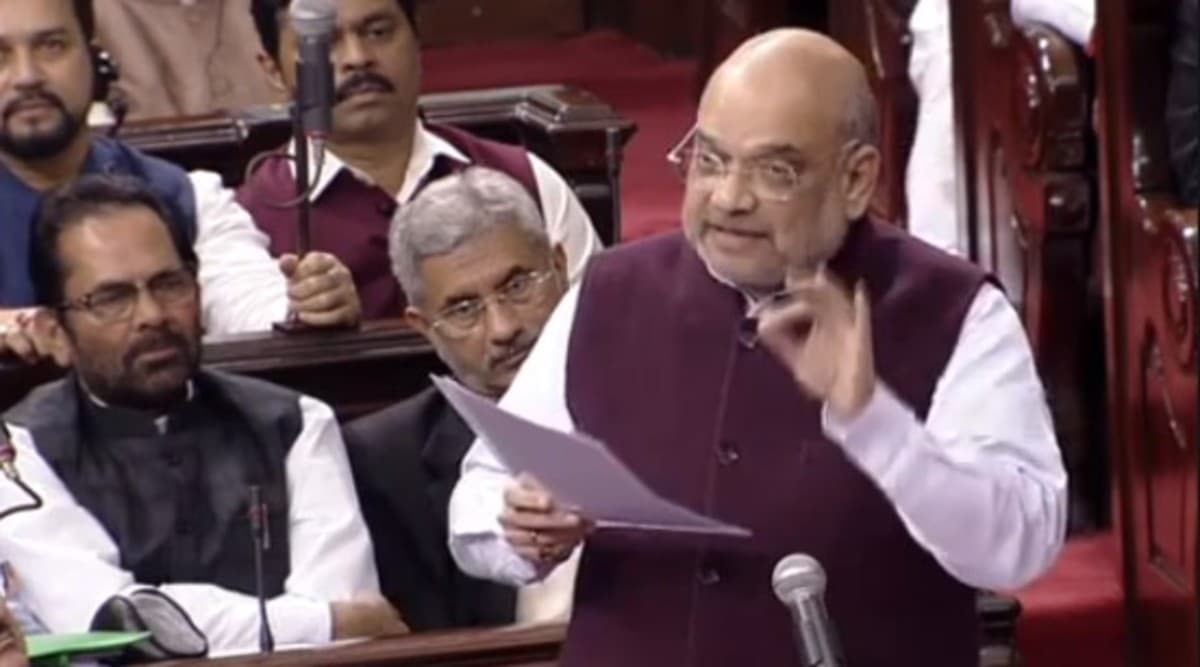 New Delhi, December 11: The contentious Citizenship Amendment Bill (CAB) 2019 was tabled in the Rajya Sabha by Union Home Minister Amit Shah. The proposed law is to be taken up for consideration and passage by the Upper House, two days after the Lok Sabha cleared the law with a brute majority. The BJP-led Centre, which lacks an absolute majority in Parliament's Upper House, is sure of the Bill's passage through support from non-aligned groups. Live Updates of Citizenship Amendment Bill Debate in Rajya Sabha.
The CAB, which has sparked protests among the north-eastern states and driven a section of Indian Muslims into anxiety, proposes to grant citizenship to non-Muslim refugees who entered India from Afghanistan, Bangladesh and Pakistan on or before December 31, 2014.
Combined with the proposed National Register of Citizenship (NRC), a section of Muslim leadership fears a "nefarious design" to turn India's largest minority population into "stateless".
"You are trampling upon our chests and planning to strip us of our citizenship...Those of non-Muslim faith would automatically get citizenship even if dropped from NRC," pointed out Hyderabad lawmaker and AIMIM chief Asaduddin Owaisi.
In the Lok Sabha, where the government enjoys absolute majority, the law was supported by 311 MPs, whereas, 80 lawmakers voted against it. In Rajya Sabha, the government faces a comparatively stringent task as the NDA numbers add up to 114 -- seven short of the halfway majority mark. The party is, however, sure of passage as it expects support from the BJD, YSRCP, TDP, four our six independent MPs and four nominated lawmakers.