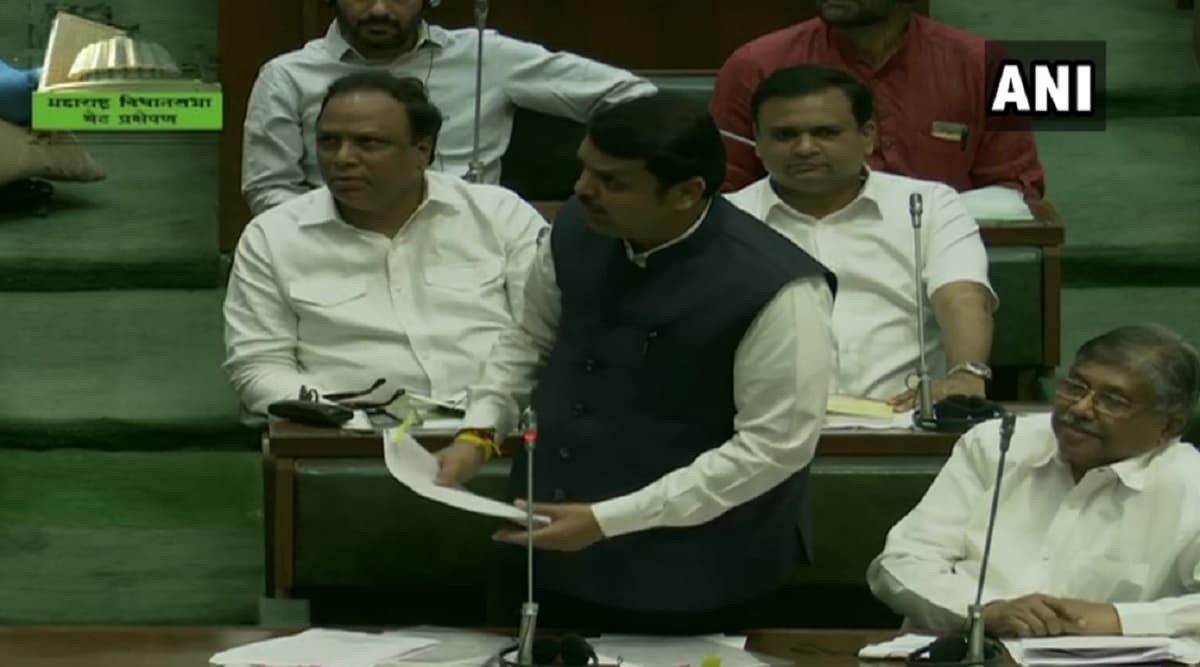 Mumbai, December 1: Former Chief Minister Devendra Fadnavis was on Sunday elected the Leader of Opposition of the 14th Maharashtra legislative assembly. The LoP post is assigned to the largest among the Opposition parties, which has won not less than 10 percent of total seats in the House. With BJP winning 105 seats, way above the mandatory requirement of 29 seats, the party was natural claimant for the LoP chair.
The BJP legislature party had, on Thursday, chosen Fadnavis as the Leader of Opposition after the Uddhav Thackeray-led Maha Vikas Aghadi laid stake to form government in the state. The formal election was held during the special session of Assembly called on Sunday. Nana Patole Elected Maharashtra Assembly Speaker, BJP Withdraws Candidate.
Update by ANI
BJP leader Devendra Fadnavis has been elected as Leader of Opposition of Maharashtra Assembly. (File pic) pic.twitter.com/Ajpf8e1Mjg

— ANI (@ANI) December 1, 2019
Fadnavis had assumed his charge as the top Opposition leader immediately after the session began on Saturday. Before leading a BJP walkout ahead of the Thackeray's trust vote, Fadnavis fired at Pro-Tem Speaker Dilip Walse Patil, accusing him of flouting the norms of conduct by not beginning the session with the singing of Vande Mataram.
Notably, Fadnavis was the Chief Minister till Wednesday -- as part of his second term which had begun last week. He was forced to resign after NCP's Ajit Pawar returned back to the party fold and resigned as the Deputy CM. Lacking the requisite numbers, Fadnavis submitted his resignation to the Governor.
Subsequently, the Maha Vikas Aghadi comprising of Shiv Sena, NCP and Congress came to power with support from the Samajwadi Party, the Vikas Bahujan Aghadi and 10 independents. In the vote of confidence held on Saturday, the coalition was supported by a total of 169 MLAs.