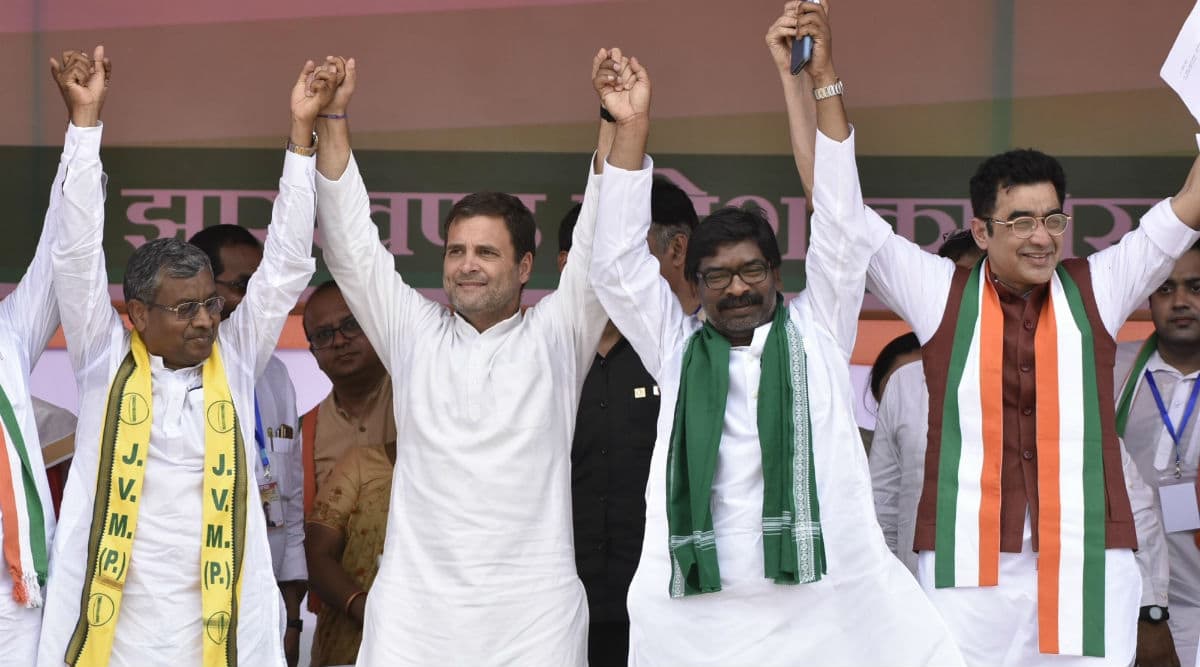 Ranchi, December 27: Jharkhand Mukti Morcha (JMM) interim President Hemat Soren will take oath as the next chief minister of Jharkhand on December 29. Former President Pranab Mukherjee, Samajwadi Party chief Akhilesh Yadav and Rashtriya Janata Dal (RJD) leader Tejashwi Yadav will attend Soren's swearing-in ceremony. From Congress - Rahul Gandhi, Priyanka Gandhi Vadra and P Chidambaram will be present at the Oath Taking Ceremony. Jharkhand Assembly Election Results 2019: With Jharkhand Loss, BJP Footprint Shrinks to Half from 2017 Peak.
According to reports, West Bengal CM, Mamata Banerjee, Delhi CM Arvind Kejriwal and Maharashtra CM Udhhav Thackeray will also attend Soren's oath-taking ceremony. Jharkhand Governor Droupadi Murmu will administer the oath of office to JMM interim president. A day after Jharkhand Assembly Election results were announced, Soren met the governor to stake claim to the chair. He had submitted a letter of support of 50 MLAs to Murmu. Jharkhand Assembly Election Results 2019: Check Full List of Winning MLAs of JMM, BJP, Congress, JVM and Others.
In the recently concluded elections in the state, the JMM emerged as the single largest party with 30 seats. Meanwhile, the Congress-JMM-RJD alliance together bagged 47 seats. On Tuesday, Jharkhand Vikas Morcha – Prajatantrik (JVM) chief Babulal Marandi extended support to the JMM-led alliance. The JVM has three members in the assembly. In these elections, the saffron party failed to achieve the majority and managed to clinch only 25 seats.