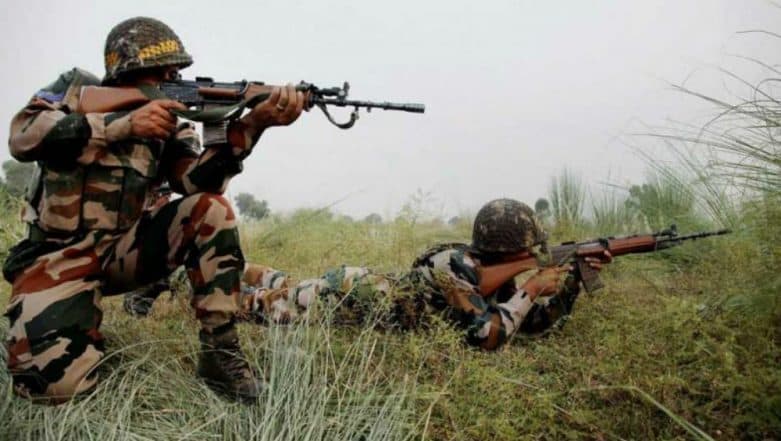 New Delhi, March 15: Speaking at a rally after India conducted the Balakot Air Strike in Pakistan, India's Home Minister Rajnath Singh said that other than Uri in 2016 and the Indian Air Force's raid in Pakistan on February 26, India had conducted another "surgical strike", a third one, but no one knows about it, said the minister. On Friday, reports came in that the Indian Army and Myanmar conducted a "coordinated operation" from February 17 to March 2 against insurgents in Myanmar territory. Indian Army Will Not Hesitate to Launch Another Surgical Strike Against Terrorists If Need Be, Says Lt Gen Devraj Anbu; Watch Video.
The purpose of the joint military operation was to avert a possible threat to the Kaladan multi-modal transit transport project, said official sources to news agency PTI. Army Day 2019: General Bipin Rawat Gives Stern Warning to Anti-India Forces, Says 'Indian Army is Capable of Thwarting Any Foreign Aggression'.
However, it was made clear that the Indian Army did not enter Myanmar or cross the border in this instance. The objective of Indian Army's operation was to attack and push back the members of the Arakan Army, an insurgent group in Myanmar.
The Indian Army had beefed up the security along the border from Nagaland and Manipur as part of the operation. This was done in order to ensure that the insurgents do not spill over to the Indian state.
India also provided intelligence help to the Myanmar Army. The insurgents had set up camps on the border which was viewed as a threat by the armies of both the countries.