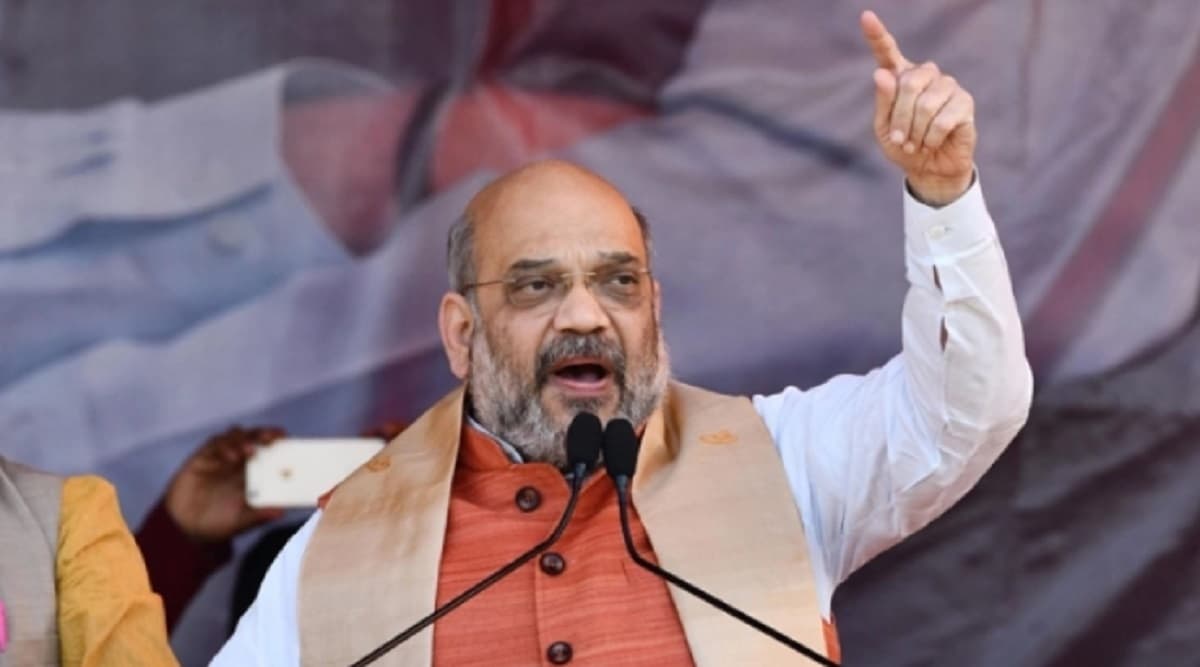 Latehar, November 21: As Bharatiya Janata Party (BJP) president Amit Shah launched the party's election campaign in Jharkhand, the proposed Ram Mandir in Ayodhya and repeal of Article 370 from Kashmir prominently featured in his poll rhetoric. Addressing a rally in Latehar district, Shah blamed rival Congress of obstructing the resolution of both Kashmir and Ayodhya issues for the past several years.
Shah told the gathering of BJP workers and supporters that the Congress was attempting to obstruct the continuous hearing in Ram Janmabhoomi case. "They were attempting to delay the resolution of the dispute. Now, the Supreme Court has delivered a historic mandate paving the way for Ram Mandir in Ayodhya," he said. Rahul Gandhi Hits Out at Jharkhand Government Over 'Sedition Charge Against 10,000 Tribals' of Khunti District.
The BJP chief similarly blamed the Congress of creating hurdles in the integration of Jammu & Kashmir with the rest of India. For seven decades, the Congress did not allow Article 370 to be revoked, which led to the harbouring of separatist elements in the region, Shah alleged.
"After 70 years, the government under the leadership of Prime Minister Narendra Modi has removed the stigma of Article 370 and 35-A from Kashmir. Now, the region will witness prosperity and development," added Shah, who is also the Union Home Minister.
Notably, Article 370 was abrogated on August 5 -- on the same day when the Centre announced the bifurcation of J&K and Ladakh into separate entities and conversion of both into union territories.
In the assembly polls fought in Maharashtra and Haryana in October, the BJP aggressively used the Article 370 repeal as a poll plank before the voters. The Opposition had accused the ruling party of using the subject to divert attention from the "dismal" state of economy and "soaring" unemployment.
Jharkhand, which is scheduled to go to polls in five phases from November 30 to December 20, is expected to feature the aggressive usage of Article 370 repeal by leaders of the BJP as a poll plank. The Ayodhya case, as referred to by Shah in his rally today, could feature in the speeches of several other party star campaigners.