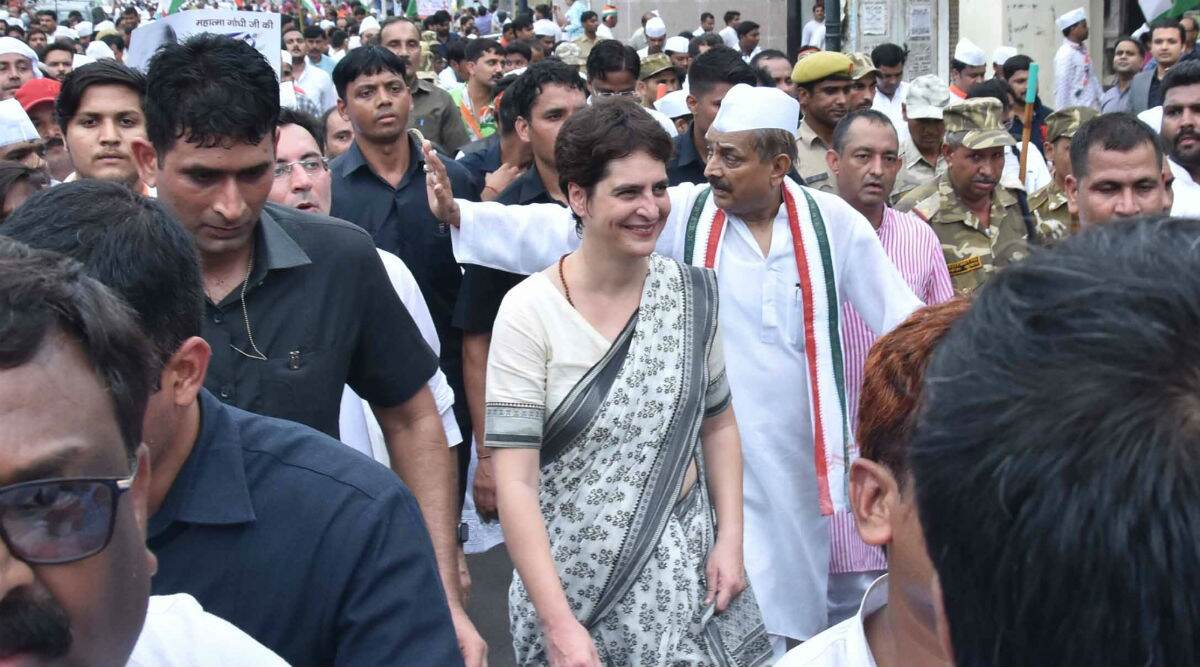 Ranchi, November 14: The Congress on Thursday released a list of leaders who will campaign for the party during the Jharkhand assembly elections. What came as a surprise to many is that Congress General Secretary Priyanka Gandhi Vadra's name was missing from the list which featured 40 leaders, including Congress Interim President Sonia Gandhi, MP Rahul Gandhi and former Prime Minister Dr Manmohan Singh. Jharkhand Assembly Elections 2019: Congress Third List of 19 Candidates Out.
According to a report, Priyanka Gandhi hasn't given her consent so far. Therefore, her name was not included in Congress's list of campaigners. Congress sources said that more lists will come wherein Priyanka Gandhi's name is likely to feature, the report added. While Rahul Gandhi campaigned in Haryana and Maharashtra, Sonia Gandhi and Priyanka Gandhi did not campaign in both the states.
"Congress seems to have admitted that the charisma of the Gandhi family is waning. In the list of 40 campaigners, the name of Priyanka Gandhi Vadra is missing. It may be due to the bad performance of the party in Uttar Pradesh polls. Priyanka Gandhi Vadra has no base in public," Jharkhand BJP spokesperson Pratul Sahdeo told reporters. The other names on the list include Ghulam Nabi Azad, R P N Singh, Jitin Prasada and Tariq Anwar. Jharkhand Assembly Polls: Congress Fields Devendra Singh Bittu from Panki.
Other prominent campaigners are Rajasthan Chief Minister Ashok Gehlot and Chhattisgarh Chief Minister Bhupesh Baghel. For the Jharkhand assembly polls, the Congress has formed an alliance with the Jharkhand Mukti Morcha (JMM) and the Rashtriya Janata Dal (RJD). According to the seat-sharing arrangement, the JMM will contest the bulk of the seats - 43 - in the 81-member house, the Congress will fight 31 and the RJD seven.
November 13 is the last date for filing the nomination for the first of the five-phase polling, which will be held on November 30. The other polling dates are December 7, 12, 16 and 20 while counting will be held on December 23.