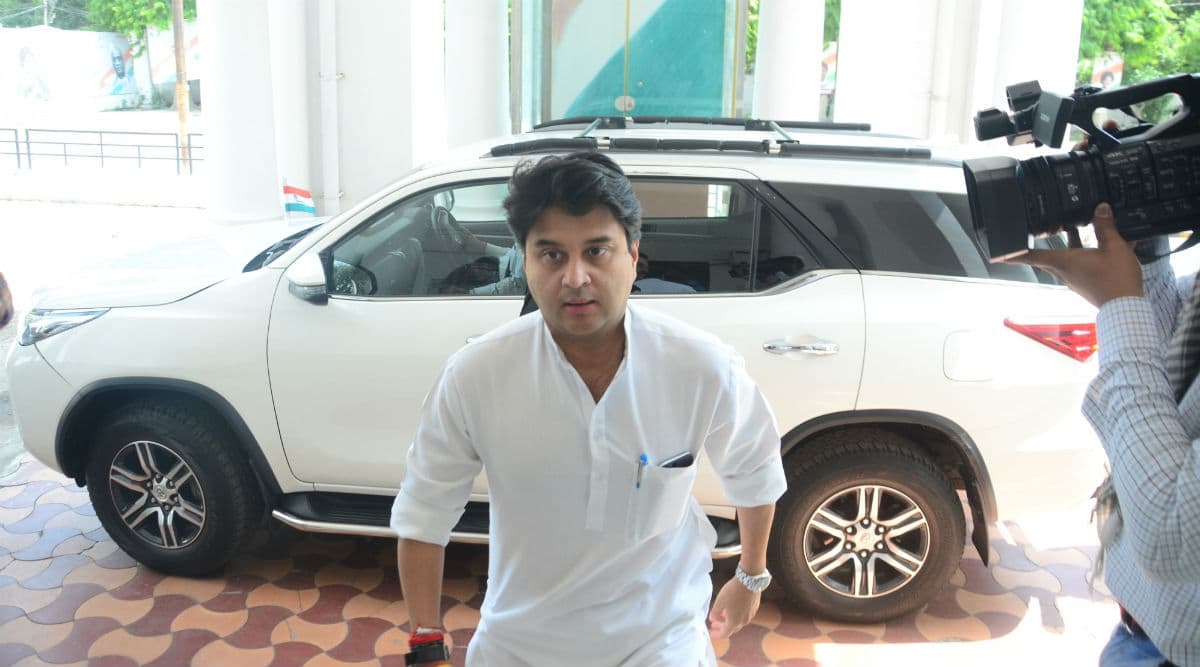 Bhopal, November 25: Reacting to reports about "disappearance" of Congress MLAs in Madhya Pradesh, Congress General Secretary Jyotiraditya Scindia said that there were just rumours. "This [the rumour] is utter rubbish. Who is missing, tell me the name, I will make you talk to him or her," Jyotiraditya Scindia, has removed references to his association with the Congress from his Twitter bio, told India Today TV on Monday. Jyotiraditya Scindia Removes Congress Identity From Twitter Bio, Then Issues Clarification.
It all began with a tweet of Navabharat Times resident editor Sudhir Mishra. In his tweet, Mishra claimed that 20 Madhya Pradesh Congress MLAs were "missing and unreachable" for two days. The legislators in question were apparently those close to Scindia. While Mishra deleted the tweet within an hour, it became a talking point in the state's political circles. The opposition Bharatiya Janata Party (BJP) also reacted to these reports. Jyotiraditya Scindia Has This Message For Kamal Nath Amid Feud Within Madhya Pradesh Congress.
"Scindia and his loyalists are not happy the functioning of the Kamal Nath government and their anger can go to the level of defiance at any stage," BJP spokesperson Dr Hitesh Vajpayee said. In the 230-member House, the Congress party has 114 legislators. They have a wafer-thin majority in the House with support of Mayawati's Bahujan Samaj Party (BSP) and Akhilesh Yadav's Samajwadi Party.
A section of Congress members wanted Scindia to be made the chief minister after the party won elections in Madhya Pradesh in 2018. Then Congress chief Rahul Gandhi, however, chose Kamal Nath to lead the state. Since then, Scindia has been at loggerheads with Nath.