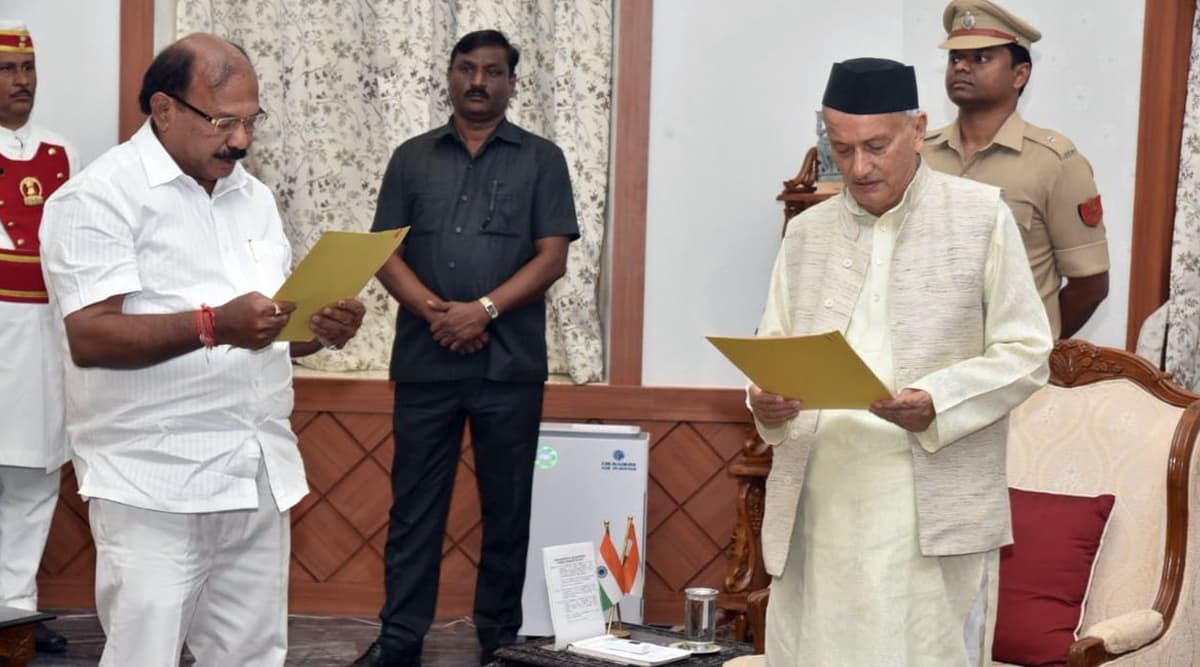 Mumbai, November 26: Bharatiya Janata Party (BJP) leader Kalidas Kolambkar on Tuesday took oath as pro-tem speaker of Maharashtra assembly. Governor Bhagat Singh Koshiyari administered the oath. The oath-taking ceremony took place at Raj Bhavan in Mumbai. Kolambkar was with the Nationalist Congress Party (NCP) before the Maharashtra assembly elections. As a pro-tem speaker, the BJP leader will preside over the first meeting of the assembly. Pro-Tem speaker is the one who conducts the functioning of the house of the assembly until the speaker and deputy speaker have not been appointed.
The first session of new Maharashtra assembly will begin tomorrow. From 8.00 am onwards, oath will be administered to the MLAs. Kolambkar was appointed as the pro-tem speaker moments after Devendra Fadnavis resigned as the Maharashtra Chief Minister. During a press conference, Fadnavis blamed Shiv Sena for political instability in the state. He said that the Uddhav Thackeray-led party had never demanded the CM post before the elections. He also stated that Shiv Sena's Hindutva had bowed before Congress interim President Sonia Gandhi.
ANI's Tweet:
Maharashtra: BJP MLA Kalidas Kolambkar takes oath as Protem Speaker, at Raj Bhawan in Mumbai. Oath administered by Governor Bhagat Singh Koshyari pic.twitter.com/mSYjRXgmQk

— ANI (@ANI) November 26, 2019
Earlier in the day, Fadnavis submitted resignation to Governor Bhagat Singh Koshiyari. He resigned hours after rebel Nationalist Congress Party (NCP) leader Ajit Pawar quit from the post of Maharashtra Deputy CM. Fadnavis' resignation now paved the way for Thackeray to become Maharashtra CM. Maharashtra Power Tussle: NCP, Shiv Sena, Congress Show Unity, Sharad Pawar Says 'Will Bring More Than 162 MLAs During Floor Test'.
Reports also surfaced that Congress' Bala Saheb Thorat and NCP's Jayant Patil will be sworn in as Deputy Chief Ministers. The meeting of "Maha Vikas Agadi"- the alliance of Shiv Sena, NCP and Congress, is scheduled to take place in the evening. Thackeray will be appointed as the legislature head of the alliance.