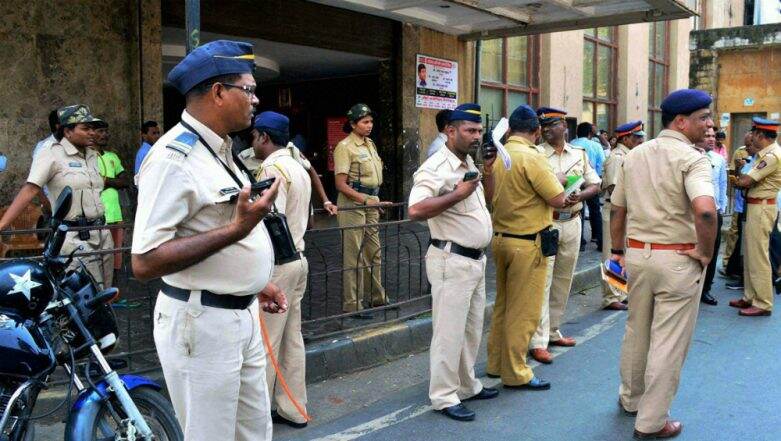 Mumbai, July 15: 14 rebel Karnataka Congress Lawmakers, who are staying in Mumbai hotel after resigning from the state assembly, have written to Mumbai Police again seeking protection from senior Indian National Congress leaders who may try to meet them. Party general secretary Mallikarjun Kharge, senior leader Ghulam Nabi Azad and Karnataka Deputy CM G Parameshwara are likely to visit the Renaissance Hotel in Powai this morning. Karnataka Political Crisis: Hope Dwindles For Congress-JDS Government as Rebels Refuse to Relent.
In a letter, rebel MLAs wrote, "We have absolutely no intentions in meeting Shri Mallikarjun Kharge ji or Ghulam Nabi Azad ji or any Congress dignitaries or functionaries from Maharashtra and Karnataka Congress team leader or any other political leader... we anticipate the serious threat from them." BJP Involved in 'Conspiracy' to Lure MLAs in Karnataka, Goa: Congress.
Letter from rebel Congress lawmakers:
Mumbai: 14 rebel K'taka MLAs write to Sr Police Inspector, Powai Police Station. Write '...we've absolutely no intentions in meeting Mallikarjun Kharge, GN Azad or any Congress dignitaries from Maharashtra&K'taka or any political leader as we anticipate serious threat from them.' pic.twitter.com/RfI2Jt6d6D

— ANI (@ANI) July 14, 2019
The letter also mentioned the name of MTB Nagaraj, who on Saturday assured supported to Coalition after meeting Congress leader Siddaramaiah. On Sunday, however, he was spotted in Mumbai with BJP leaders.
Earlier, Congress leader DK Shivakumar was stopped outside Bandra hotel in order to prevent him from meeting rebel lawmakers. After "go back" slogans from protestors, Shivakumar and other grand old party leader were detained on July 10.
On Friday, Supreme Court said that no decision would be taken on resignation or disqualification of rebel Congress-JDS lawmakers until Tuesday. Meanwhile, 16 MLAs of the coalition and two independent have resigned from the state assembly plunging the HD Kumaraswamy coalition into crisis.