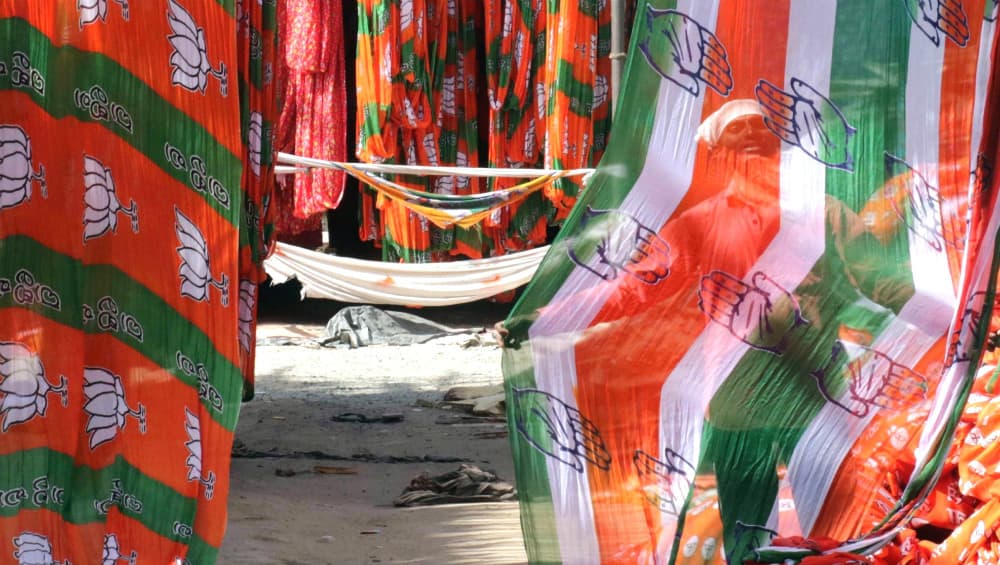 Bengaluru, November 14: The Congress won maximum seats in Karnataka urban local body elections, results of which were announced on Thursday. As many as 418 wards spread over 14 urban local bodies went to polls on November 12. While the Congress won 151 seats, the Bharatiya Janata Party (BJP) candidates were elected from 125 wards. The BJP retained power in Mangalore Municipal Corporation, winning 44 out of 60 seats. Karnataka Urban Local Bodies Election Results 2018 Winners List.
The Janata Dal (Secular) managed to win 61 seats. Urban local bodies that went to polls include two municipalities, six municipal councils, three town panchayats and three municipalities. Of 60 seats in Mangalore Municipal Corporation, the BJP bagged 44, while the Congress candidates emerged as winners from 14 wards. The Social Democratic Party of India (SDPI) won two seats. Karnataka By-Elections 2019: Why Bypolls to 15 Seats Matter For BJP.
Karnataka Congress's Tweet:
ರಾಜ್ಯ 'ನಗರ ಸ್ಥಳೀಯ ಸಂಸ್ಥೆಗಳ ಚುನಾವಣೆ'ಯಲ್ಲಿ,

ರಾಮನಗರ, ಚಿಕ್ಕಬಳ್ಳಾಪುರ, ಕೋಲಾರ ನಗರಗಳ ಗೆಲುವಿನೊಂದಿಗೆ,

ಒಟ್ಟು 418 ರಲ್ಲಿ, 151 ಸ್ಥಾನಗಳಲ್ಲಿ ಗೆದ್ದು ಕಾಂಗ್ರೆಸ್ ಅಗ್ರ ಸ್ಥಾನ ಪಡೆದಿದೆ.

ಗೆಲುವು ಸಾಧಿಸಿದ ಪಕ್ಷದ ಎಲ್ಲಾ ಅಭ್ಯರ್ಥಿಗಳಿಗೆ ಅಭಿನಂದನೆಗಳು.

ಗೆಲುವಿಗೆ ಕಾರಣಕರ್ತರಾದ ಕಾರ್ಯಕರ್ತರಿಗೂ, ಮತದಾರರಿಗೂ ಧನ್ಯವಾದಗಳು. pic.twitter.com/XQq857zlwH

— Karnataka Congress (@INCKarnataka) November 14, 2019
The 14 ULBs are in 9 districts of Ramanagaram, Davangere, Kolar, Chickballapur, Shivamogga, Chikkamagaluru, Dakshina Kannada, Dharwad, and Ballari. In May, right after the Lok Sabha polls, elections to 1,361 wards, spread across eight city municipal councils, 33 town municipal councils and 22 town panchayats, were held in Karnataka. The Congress had won 509 seats, while BJP was at 336 and JD(S) had secured victory at 174 seats.
Independents took 160 wards, while BSP and CPM won on three and two seats respectively. While the BJP had performed well in town panchayats, winning 126 of the 290 declared seats, the Congress swept the urban areas. The party has won 90 of the 217 declared wards in city municipality wards and 322 of the 714 town municipality wards.