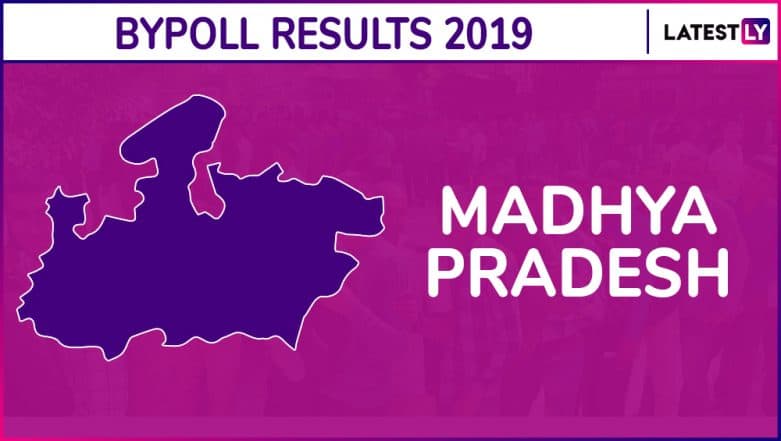 The counting of votes for the bye-election on the Chhindwara seat of the Madhya Pradesh Assembly began on Thursday. The counting of votes for the Chhindwara bypoll began at 8 am and the result of the MP Assembly seat was declared in the evening. On the Chhindwara Vidhan Seat, MP Chief Minister Kamal Nath was pitted against Bharatiya Janata Party (BJP) leader Vivek Sahu. Nath won the seat. Voting for the Chhindwara bypoll took place on April 29 during the fourth phase of the Lok Sabha Elections 2019.
Congress had won the Madhya Pradesh Assembly Elections in December 2018, following which Kamal Nath was made the CM of the state. As per rules, Nath must be elected to the MP Assembly within six months of becoming the Chief Minister. Madhya Pradesh Exit Poll Results And Predictions For Lok Sabha Elections 2019: BJP Predicted to Win Close to 25 Constituencies, Congress 1-4.
Chhindwara has been a stronghold for Kamal Nath. The MP CM has been a nine-time MP from the seat in the Lok Sabha. In Lok Sabha Elections 2019, Nath's son Nakul Nath fought on a Congress ticket from the Chhindwara seat. May 23 will be a verdict day for the father-son duo.
Meanwhile, counting is also taking place for 29 Lok Sabha seats in Madhya Pradesh that went to polls in the fourth, fifth, sixth and seventh phase of the General Elections. You can track Live updates on MP General Election Results 2019 here.
Voting took place for Lok Sabha Elections 2019 in the country in seven phases between April 11 and May 19. The counting of votes is taking place on May 23. Stay with LatestLY for the complete coverage of Lok Sabha Elections 2019, Assembly Elections 2019 and Bypolls.