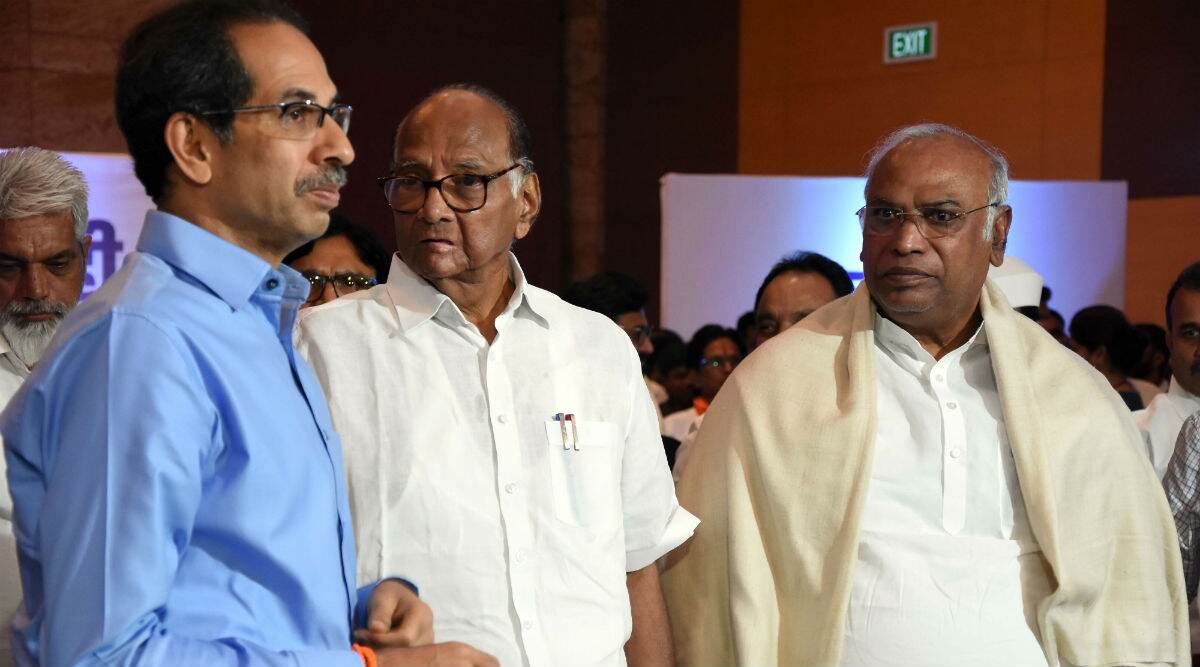 Mumbai, November 27: The Maha Vikas Aghadi government, led by Chief Minister-designate Uddhav Thackeray, will have a Deputy Chief Minister from the Nationalist Congress Party (NCP). Senior NCP leader Praful Patel on Wednesday confirmed that there will be only one Deputy CM in the state and the Congress will get Speaker's post in the Maharashtra Vidhan Sabha. The Deputy Speaker will be from the NCP, Patel added. Maharashtra Government Formation: List of Probable Ministers From Shiv Sena, NCP and Congress.
"There will be only one Deputy Chief Minister, that will be from NCP. Speaker will be from Congress and Deputy Speaker from NCP," Patel told reporters after a meeting of the Maha Vikas Aghadi. He also said that one or two legislators from all three parties will take oath as ministers along with Uddhav Thackeray who will be sworn in Chief Minister at the Shivaji Park tomorrow. The cabinet will be expanded on December 3. Uddhav Thackeray Swearing-In Ceremony: Arvind Kejriwal to Skip Shiv Sena Chief's Oath, Here's Why.
The meeting was attended by NCP supremo Sharad Pawar, Shiv Sena President Uddhav Thackeray and senior Congress leader Ahmed Patel. Uddhav Thackeray late on Tuesday staked his claim to form the government in Maharashtra before Governor Bhagat Singh Koshyari who invited him to take the oath of office on November 28.
At the crack of dawn last Saturday (November 23), a two-member government comprising Chief Minister Devendra Fadnavis and Deputy Chief Minister Ajit Pawar was sworn-in, leaving the state and country in a daze. However, that government barely completed 80 hours in the office, paving the way for the Maha Vikas Aghadi alliance government to stake its claim to power.