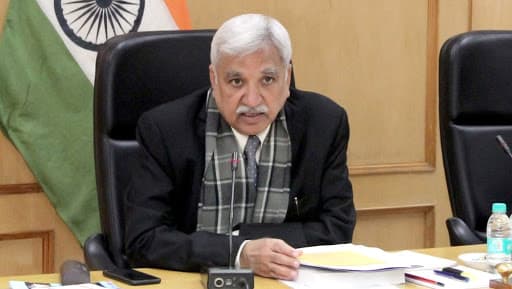 New Delhi, September 21: Dates of the upcoming assembly elections 2019 in the states of Maharashtra and Haryana will be out today. The Election Commission of India (ECI) is scheduled to address a press conference at 12 pm to announce the scheduled of the forthcoming elections in the two states. The live streaming of the Commission's press meet could be viewed further below via the embedded link of DD News. Although Jharkhand is also slated for polls in the same period, reports ahead of the EC press conference claimed that the polling body would be releasing the dates of only Maharashtra and Jharkhand polls on Saturday. Live Updates: ECI Announcing Details of Assembly Elections 2019 Schedule.
The upcoming elections comes less than six months after the nation delivered a historic mandate to elect Narendra Modi to serve as the Prime Minister in a row. According to pollsters, the outcome of Maharashtra, Haryana and Jharkhand polls will serve as a litmus test for the BJP-led NDA at the Centre, which has taken a spree of decisive measures in the first 100 days after returning to power.
Watch Live Streaming of Election Commission's Press Conference Below:
In Maharashtra, where a total of 288 seats will be contested, the poll battle is primarily stacked up between the ruling coalition of Shiv Sena-BJP combine, who are pitted against the Opposition alliance of Congress-NCP. The Prakash Ambedkar-led Bahujan Vikas Aghadi could emerge as the third major force, political pundits have opined.
In the 90-member Haryana assembly, the BJP succeeded in forming its first-ever government in 2014. The party faces a triangular contest in the upcoming polls, being pitted against the erstwhile ruling party of Congress and the Indian National Lok Dal (INLD). The two Opposition parties have not formed a pre-poll alliance.